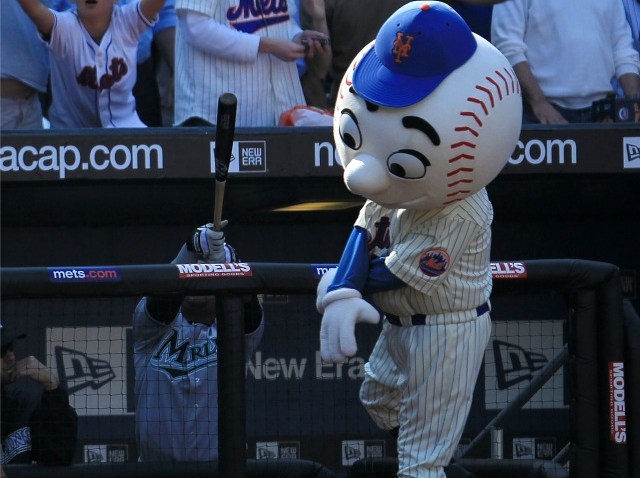 There's something pretty funny about the Wilpons choosing to react to the lawsuit seeking money from the Madoff scam by soliciting minority investors to buy into the Mets.
They are asking people to give them big chunks of cash in exchange for the right to call themselves owners of the Mets and very little else. They don't get decision-making power when it comes to the team or the front office.
Per the Wilpons, these noble investors also don't get to sip from the chalice that is SNY, which means that they get to own a piece of a team that's seen its fanbase crater over the last three years without getting to benefit from a cable network that is financially successful. This may not be a Ponzi scheme, but it feels like some kind of scheme.
That's why it is awfully hard to believe that they are telling the truth when they say that there's no chance that their search for money ends with someone else controlling the Mets. They are offering something of no value to people who didn't get rich by investing their money in deals that offer very little chance of return. And you can bet they offered this sweet action to a lot of people privately before making the call to go public with their desperate need for cash.
It seems like Friday's announcement was a bombshell, but it was really more of the same from the Mets owners. They've insisted for two years now that the Madoff scam didn't hurt them in any way, shape or form. No matter how many times the Mets passed on players that would have helped them win more games, the party line remained the same. This offseason, when signing reclamation projects like Chris Capuano and Chris Young stood in for meaningful team building, we got fed the same stuff. No one really believed it, because credibility has never been the strong suit of the Mets.
There's been promise after promise that the team was going to play the best players regardless of contract or name, yet Luis Castillo and Oliver Perez are still on the roster. Francisco Rodriguez was allowed to pitch after assaulting his girlfriend's father last year, then, once his injury came to light, tried to grab back his money for conduct unbecoming. Then there were the myriad issues with how injuries were being treated, the nonsense with Omar Minaya and Tony Bernazard and the absolutely disgraceful way they handled the Willie Randolph firing.
On top of it all is the revelation that the Wilpons were involved in another fraudulent investment that left them owing other bilked investors $13 million. In and of itself, that would simply seem to make the family look like the kinds of people ripe for a game of three card monte but there's more. The Wilpons went through that and then sat there and tried to convince the world that they didn't have any inkling something was wrong with Madoff despite being warned about him by bankers and business partners.
What we're left with are people who aren't believable, which is really terrible for Mets fans. They'll now have to sit and watch this entire saga play out until they are left with either new ownership -- and the changes that can come with new brass -- or the Wilpons still in charge. No great pick in that bunch, although at least the fans aren't new to having salt rubbed into their wounds.
Josh Alper is a writer living in New York City and is a contributor to FanHouse.com and ProFootballTalk.com in addition to his duties for NBCNewYork.com. You can follow him on Twitter.
Copyright FREEL - NBC Local Media