Apolo Anton Ohno was disqualified in the 500-meter short track speedskating final after he appeared to push off a Canadian skater to gain a last gasp second finish -- but later made up for the mistake by anchoring the U.S. relay team to a bronze medal finish.
The 500-meter race was quickly reviewed after the conclusion and a judge ruled that Ohno caused the crash that eliminated two skaters and saw him take silver.
While trailing in last place during the final lap, Ohno put his right hand on an opposing racer's hip -- causing his opponent, Francois-Louis Tremblay, to wipe out and crash, along with a second player. There didn't appear to be any love lost among the skaters as they shook hands after the race.
Charles Hamelin of Canada won the gold medal, while Sung Si-Bak of South Korea took silver and Tremblay won the bronze.
Ohno told NBC Sports he disagreed with the disqualification, saying he used his hand to protect himself from skating into Tremblay and denied pushing off the Canadian skater. He suggested the head referee, a Canadian, was influenced by the home crowd.
"Going into the last corner, you know, I ran up on the Canadian guy, and he slipped, and the Korean slipped ... I don't know why they called me for the disqualification, because I was fourth in the race," Ohno told NBC.
In the quarterfinals and semifinals of the short track earlier, Ohno was the beneficiary of two crashes that he was able to nimbly avoid to advance.
Later, Ohno made amends and set an American record of eight Winter Olympic medals when he skated in the 5,000-meter team relay event, anchoring the U.S. team to a bronze medal finish.
Ohno became the most decorated Winter Olympian in United States history with a bronze Saturday night in the men's 1,000 meter race.
Ohno's teammate, Katherine Reutter, fared better taking silver in the women's 1,000-meter short track. Reutter won her second medal of the Vancouver Games, having also been part of the U.S. relay team that won bronze. China's Wang Meng won her third gold medal of the Games in the event and South Korea's Park Seung-hi claimed the bronze.
Earlier Friday, hockey was making headlines.
Team U.S.A.'s men will play for Olympic gold in hockey against rival Canada after the U.S. crushed Finland 6-1 in a game that saw them put the win beyond doubt in the first period.
The Americans shocked Finland with six first period goals setting up an encounter Sunday between the winner of the Canada-Slovakia semifinal.
"We haven't won anything yet," forward Zach Parise said. "We're getting better and that'd the most important and rewarding thing."
Canada reached the final, to be played Sunday, after beating Slovakia 3-2.
U.S. men have not won a gold medal in hockey since the 1980 Miracle on Ice at Lake Placid, N.Y. Yesterday, Team U.S.A.'s women got the silver in hockey.
Meanwhile, star skiier Lindsey Vonn's Olympics ended in disappointment when she crashed in the final slalom event and did not finish.
The men's hockey squad has enjoyed a storied run to the medal round, giving many hope that this will be the U.S.A.'s year.
"Ten days ago if you had said the United States would be 4-0 and the top seed and guaranteed to play in a medal game, well, to paraphrase Coach Ron Wilson, you would be facing drug charges," wrote Sports Illustrated's Michael Farber. "But this team has grown up before a nation's eyes."
Canada won the women's hockey gold Thursday with a 2-0 victory over the U.S., earning a third straight Olympic title.
The men's team has won each of its four games in the Olympic tourney, but getting past Finland was no given. The Fins reached the gold medal game four years ago in Torino and lost to Sweden. The Canadians, meanwhile, bounced back from the loss to the United States last Sunday with dominating wins over Germany and Russia to reach the semifinals.
On the slopes, Vonn's woes continued Friday when she straddled a gate in the beginning of her run in the slalom -- ending her Games with a gold and a bronze medal and three "did not finishes."
"I went out there fighting and it just wasn't my day," said Vonn. "I'm totally satisfied with everything I have done here. I have the gold medal I came here for," Vonn said. "Everybody had a lot of expectations of me and you just have to stay realistic. You have to keep in perspective what your goals are."
Her teammate, Julia Mancuso, decided not to run amid reports of tension between the two. Vonn's performance during the Games was disappointing considering she was a favorite to medal in all five of her events. But injuries -- including a broken pinkie from a crash Wednesday -- may have hampered her.
Asked why she bothered to race the slalom, given her injuries, Vonn said, "That's just my personality. I never want to give up."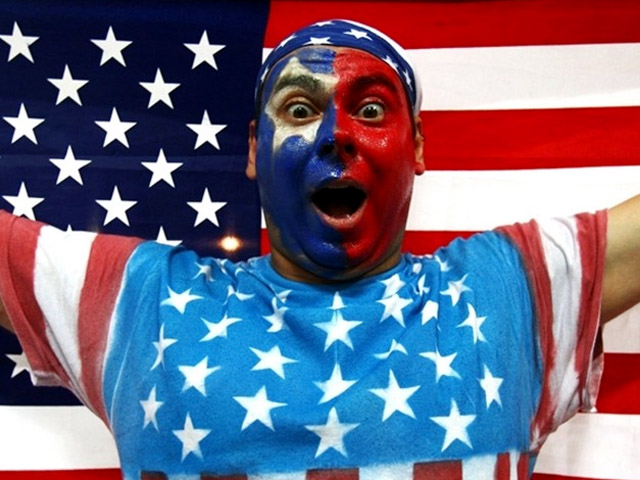 The Vancouver Winter Games are in full swing...
Get more of our complete coverage
Check out some long-lost Olympian twins.