Red-blooded Rangers fans who are also red-blooded Americans experienced a difficult moment late in the second period of Sunday night's thrilling U.S. victory over the Canada at the Olympics. That was when Chris Drury poked home a loose puck in front of the net, snapping a 2-2 tie and sending the United States toward the 5-3 victory that some unhinged announcers tried to position as a second Miracle on Ice.
It wasn't for many reasons, not the least of which is the fact that Drury gets paid $7 million a year to skate for the Rangers. That brings us back to the difficult moment experienced by American Ranger fans on Sunday. The obvious initial reaction to Drury's goal was a leap off the couch, an excited shout and a high five with the closest person. And that's even before realizing that the goal came against Martin Brodeur.
Oh happy day, right? If only things were that easy.
A Rangers fan wouldn't be a Rangers fan if they didn't follow up that excitement by wondering why in the world Drury can come up with big goals for the U.S. Olympic Team in a game against the loaded Canadians when he can't do the same for the Rangers when they are playing the Columbus Blue Jackets.
The answer, of course, is that he isn't a frontline talent but a role player who excels at doing the kind of third and fourth line dirty work that he's been doing in Vancouver. There are times when he does that well for the Rangers too, but that kind of assembly line work isn't really what you expect for a CEO salary. Sunday's goal was tinged with something other than delirious happiness, then, because it was exactly the kind of goal Rangers fans have been waiting for him to score for three years.
Maybe the Olympic experience sends a different Drury back to the Garden, one that can live up to the marquee billing that he never deserved in the first place. Or, at the very least, one that does whatever work comes his way with the kind of dedication that hasn't always been on display this season. The stakes are different, obviously, but the uniforms will still be red, white and blue so perhaps Drury won't be any the wiser.
Josh Alper is a writer living in New York City and is a contributor to FanHouse.com and ProFootballTalk.com in addition to his duties for NBCNewYork.com.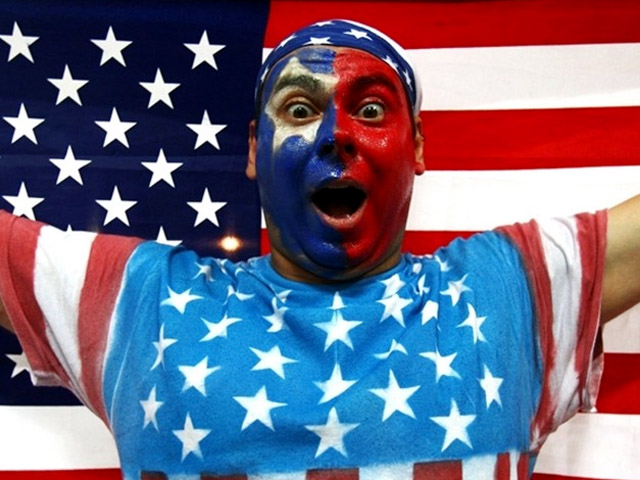 It's snow joke: The Vancouver Winter Games are here!Check out NBCNewYork's full coverage, complete with amazing photo galleries, and more! Fan us on Facebook, and follow us on Twitter