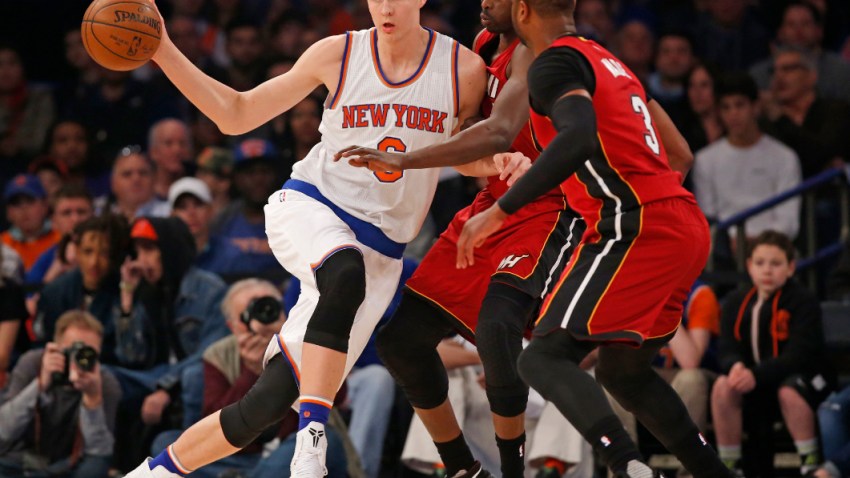 Dwyane Wade scored 26 points, Joe Johnson made a 3-pointer on his first shot in a Heat uniform during a big game-opening run, and Miami beat the New York Knicks 98-81 on Sunday night.
Johnson, waived by the Brooklyn Nets, was in the starting lineup a day after signing with the Heat and contributed to their 13-2 burst to start the game, a lead they never relinquished.
Hassan Whiteside added 16 points and 11 rebounds for the Heat, who matched a franchise record with their fifth straight victory in New York. Luol Deng scored 15 points and Johnson finished with 12.
News
Top news stories in the tri-state area, in America and around the world
Carmelo Anthony scored 25 points for the Knicks, who have lost 14 of 17. Robin Lopez had 14 points and 14 rebounds.
Copyright AP - Associated Press