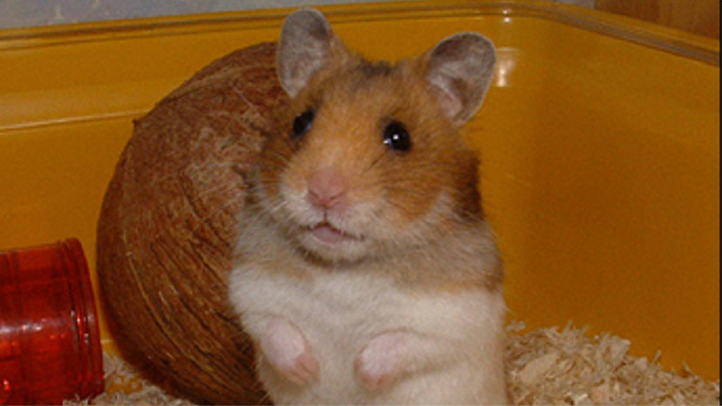 The Brooklyn district attorney has dropped animal cruelty charges against a Brooklyn teenager who was accused of killing her brother's pet hamster.
Prosecutors dropped the charges because of "inconsistency" in the various versions of the event, a spokesman said.
The ASPCA had said the bizarre hamster dispute occurred last June, when 19-year-old Monique Smith came home to find her hamster dead.
News
Top news stories in the tri-state area, in America and around the world
Suspecting her brother, Aaron Smith, 25, Monique Smith grabbed his pet hamster and allegedly threw it to the ground, before crushing the small animal with her hand and tossing it into the street.

Aaron Smith reportedly called the ASPCA's Humane Law Enforcement unit.
According to Assistant Director Joseph Pentangelo, the agency arrived on the scene and found the hamster in the street in front of their Bushwick home.
Authorities immediately began an investigation, and Pentangelo said Monique Smith avoided authorities for nine months before finally being arrested this week.

"She knew the investigation was leading to her, she knew she was responsible for the hamster's death, and she was evading ASPCA agents," Pentangelo said.

But Larry Smith, Monique's father, told NBC New York that the hamster was playing in an exercise ball when his son kicked it accidentally, killing the tiny occupant.
The siblings, who the father says don't get along, began to argue and push each other. In the struggle the father says Monique Smith's hamster cage was knocked off of the mantle where it was sitting, killing the hamster.

Their mother, Theresa Smith, told a slightly different story to the Daily News.

"Oh, he knew the hamster was there," Theresa Smith told the News. "The ball was moving."

Prosecutors dropped the charges, which included one count of cruelty to animals, three counts of endangering the welfare of a child and one count of aggravated cruelty to animals, a felony.