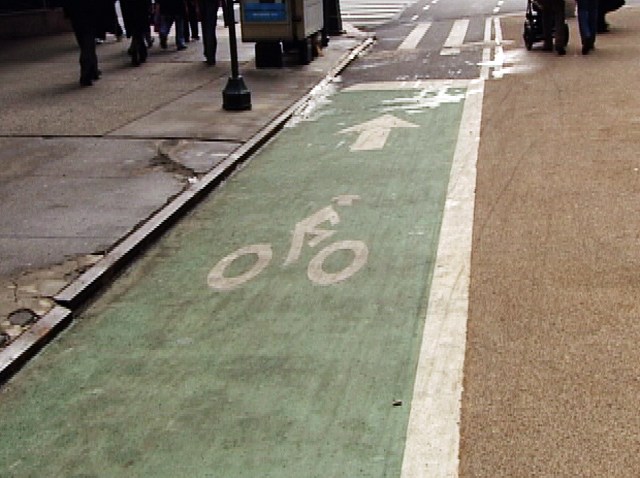 The Prospect Park West bike lane has turned out to be not so bad after all, encouraging drivers to lower their speeds, according to the civic group Park Slope Neighbors.

In March, the group measured the speed of traffic on the road. Four months later, it found that motorists were driving about 25 percent slower than before the bike lane was installed -- or at about 27.5 miles per hour.
Residents complained when the city first proposed the bike lane because it called for the elimination of one lane of vehicle traffic in favor of the bike lane. Park Slope Neighbors took speed readings at Garfield Place and Prospect Park West, finding that 75 percent of drivers now drive at speeds less than 30 mph. In the past, only about 15 percent of cars passed through the area below 30 mph.
Still, Brooklyn Borough President Marty Markowitz said the street remains plagued with traffic issues.
News
Top news stories in the tri-state area, in America and around the world
"Double-parking is still commonplace and the result is more noise from car-honking, more pollution from traffic jams and more frustration to residents and visitors alike," he said in a statement.
Markowitz was not in favor of the bike lane to begin with and questioned the group's speed study because it advocated for the bike lane, according to The Wall Street Journal.