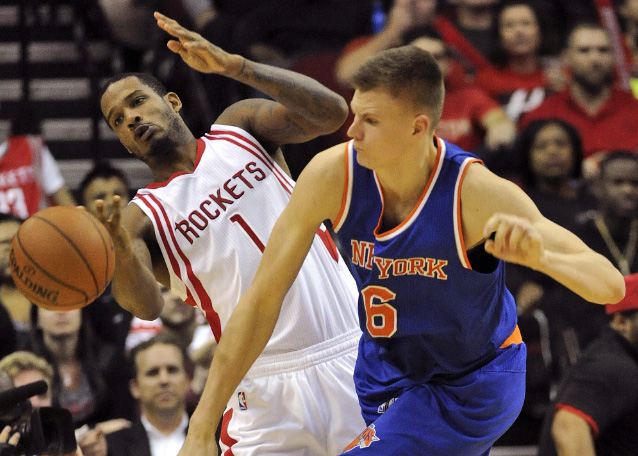 Kristaps Porzingis had 24 points, 14 rebounds and seven blocked shots to lead the New York Knicks to a 107-102 victory over the slumping Houston Rockets on Saturday night.
The Knicks (8-6) won their fourth straight overall. They also snapped an 11-game losing streak against the Rockets and a 10-game skid when playing in Houston.
The Knicks didn't get their eighth win last season until Jan. 23, when they were 8-36.
News
Top news stories in the tri-state area, in America and around the world
James Harden had 24 points, 10 assists and seven rebounds as the Rockets lost for the sixth time in their last seven games
Copyright AP - Associated Press