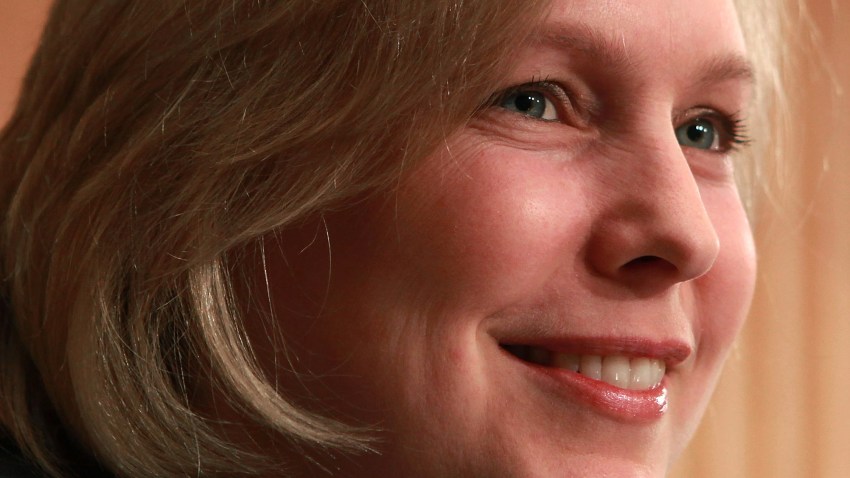 A campaign stop this weekend should help Sen. Kirsten Gillibrand shore up her Democratic support in advance of a potential primary challenge from Harold Ford Jr.
The junior senator from upstate is scheduled to speak at the Human Rights Campaign's ninth annual Greater New York gala this Saturday, which will be held at the Waldorf-Astoria.
The group advocates for lesbian, gay, bisexual and transgender peoples.
HRC spokesman Daniel Diez says Gillibrand, a Democrat, will discuss the U.S. military's so-called "don't ask, don't tell" policy banning gays and lesbians from serving openly.
President Barack Obama called for its repeal last week in his State of the Union address. Gillibrand calls the policy "unfair" and "outdated."
In a statement released Tuesday Gillibrand spoke strongly against the policy, saying the country "must recognize that human dignity and respect are part and parcel of who we were as Americans – male or female, African American or Caucasian, Gay or Straight, Bisexual or Transgender."
"We must ensure that our armed forces are fully prepared with the best resources we can muster," she said. "We cannot afford to handicap our efforts because of ignorance or hatred."
Copyright AP - Associated Press