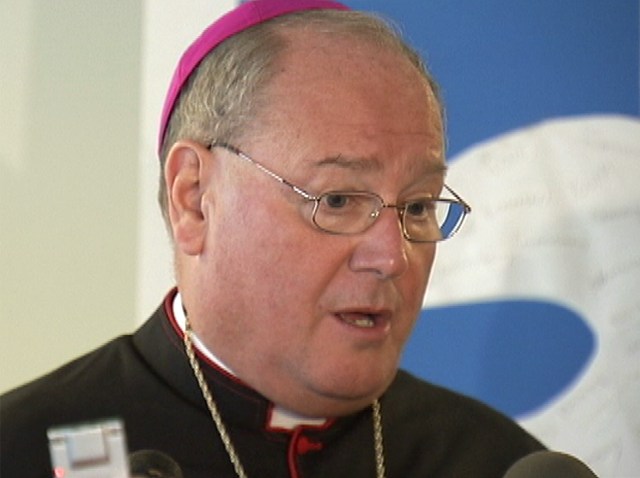 New York Archbishop Timothy Dolan blasted as "ludicrous" an attorney's claim that his former diocese in Milwaukee moved $130 million to avoid paying sex abuse settlements.
Dolan had run the Milwaukee Archdiocese for seven years before becoming the leader of New York's two million Catholics in 2009.
"To think there was $130 million in hidden funds, like Dolan's got some off-shore account in the Cayman Islands or something," Dolan said after mass Sunday at St. Patrick's Cathedral. "This is just ludicrous. But I'm also saddened because darn it, I think the archdiocese has done a good job, and Lord knows, I worked my hardest."
News
Top news stories in the tri-state area, in America and around the world
Lawyers for an ongoing sex abuse case in Milwaukee said they plan to depose several Catholic leaders, including Dolan, according to the Milwaukee Journal Sentinel. The Milwaukee Archdiocese has denied that it hid any money.
"We've got an excellent finance council made up of 10 or 12 of some of the most prominent leaders in the business community of Milwaukee," Dolan said. "There's a rigorous annual audit. The finances of the archdiocese are publicized every year. They do things there as clean as a whistle. When somebody casts dispersions on that, it's not good, and it saddens me. These are terribly irresponsible charges."
Dolan said he would cooperate with any investigation
"Any law enforcement officers want to talk with me, be my guest," he said. "I have nothing to hide. So be my guest."
Dolan said a portion of the disputed money went to help several parishes.
Dolan was Milwaukee's archbishop when allegations of sexual abuse snowballed, resulting in more than 20 lawsuits filed against the church there. The financial pressure from those suits forced the Milwaukee Archdiocese to declare bankruptcy last month.
Attorney Jeffrey Anderson suggested that the Milwaukee Archdiocese concealed as much as $75 million over the last six years, according to the Journal Sentinel. Another $55 million went to a cemetery trust in 2008, Anderson claimed.
A Milwaukee church spokesman denied the allegation.
A sex abuse survivor's group said Dolan should be deposed under oath and grilled about the money.
"We hope that Dolan will have to answer tought questions under oath about these very disturbing financial maneuvers that clearly seem intended to protect church assets," said Peter Isely of SNAP, the Survivors Network of those Abused by Priests.
People at St. Patrick's said they want to know what Dolan has to say.
"You don't know who's involved,' said Sheial Eleason. "All of the problems they've had..covering up something they don't like to do."