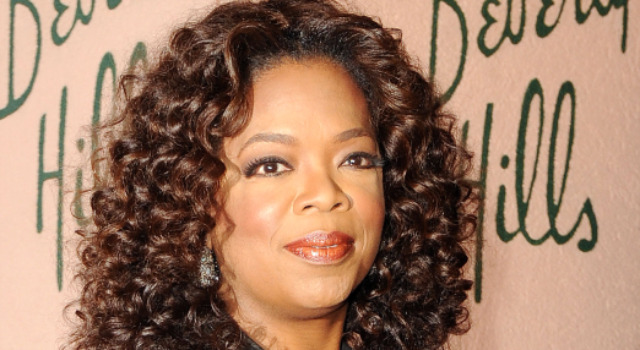 A 9-year-old Florida girl who was raised like an animal and lived in shocking squalor that left her severely malnourished, filthy and mentally stunted showed hopeful improvements Tuesday.
The little girl's adoptive parents Bernie and Diane Lerow said on "The Oprah Winfrey Show" that she has blossomed since entering rehabilitation -- and that the couple said they knew immediately they could help the troubled girl when they saw a picture of little Danielle, 6, at an adoption event last year.
"I just kept being drawn back to one photo," said Diane. The couple "knew from the beginning" that Danielle should be part of the family, they told Oprah.
Danielle was discovered by cops three years ago after neighbors reported trouble inside her St. Petersburg, Fla., home. Detectives showed up to the house and found Danielle starving and emaciated her living quarters in a shocking state of squalor.
The room Danielle lived in was covered in human and animal excrement, with insects and bugs peeking out from every corner, detectives said. Danielle's collarbones jutted out, and she was covered in lice, animal bites and rashes.
"There were thousands and thousands of cockroaches," said Detective Mike Holste, who found Danielle.
Though detectives noticed she looked old enough to be in school -- she was 6 at the time -- Danielle was naked except for a swollen diaper. She could not chew or swallow real food, speak, or even experience pain, the St. Petersburg Times reported in 2008.
Danielle's mother, 51, was arrested immediately after Danielle was recovered by police and taken into foster care. She was released from jail but was forced to let go of her parental rights.
Doctors evaluated that Danielle's mental capacity at age 8 was equivalent to that of a 6-month-old infant. "You'd look in those big, beautiful, brown eyes, and they were vacant," said Dr. Kathi Armstrong, the first psychologist to evaluate Danielle.
Since she was adopted by the Lerows, Danielle has made astounding progress, doctors said. New forms of technology and therapy have helped Danielle so much that doctors believe she could completely transform her life.
"We've seen children who were essentially going to be institutionalized literally go to college," child psychiatrist Dr. Bruce Perry told Oprah.
Danielle can now eat her own food, go swimming and speak. She occasionally experiences "delight," doctors said, an emotion they never believed the little girl would identify with.
"I could see somebody in her eyes," Diane Lerow said. "There's a person in there."