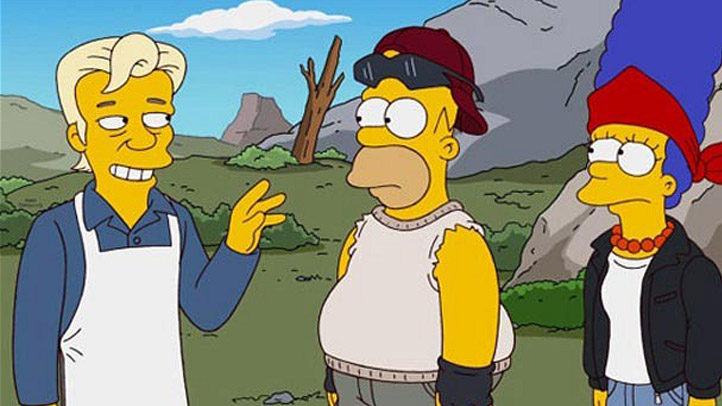 With a landmark 500th episode looming in its near future, "The Simpsons" has already leaked one of its big surprise guests.
Which is fitting, seeing as it will be none other than controversial WikiLeaks founder Julian Assange. The 40-year-old will be playing himself in a storyline that sees the Simpson family booted out of Springfield and forced to relocate. They discover that Assange is their new neighbor.
"He invites [Homer and Marge] over for a home movie and it's an Afghan wedding being bombed," says "Simpsons" executive producer Al Jean in an Entertainment Weekly interview.
Jean also revealed that he had to contact Assange - who is under house arrest after being accused of sexual assault and possibly charges of espionage against the U.S. - via the phone, and that Assange recorded his lines this past summer in an undisclosed location.
"The Simpsons" 500th episode airs Sunday, February 19th on Fox.
Selected Reading: MSNBC, Entertainment Weekly, Telegraph