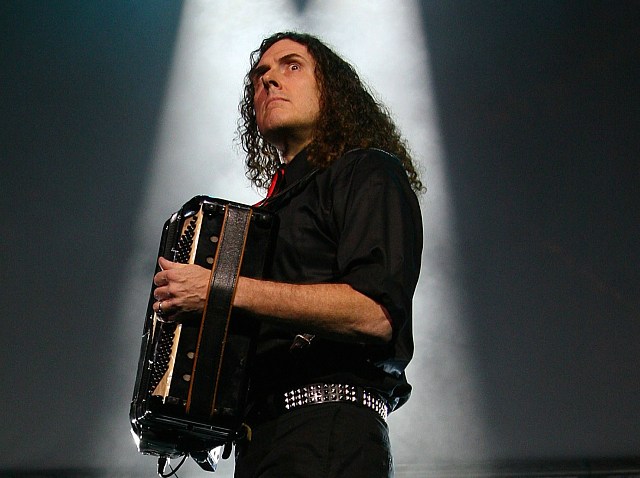 Novelty hit king Weird Al Yankovic is poised to start work directing his first feature film.
Yankovic announced the deal with the Cartoon Network to make a live-action feature on his blog yesterday, in the form of a one man interview.
Have you already written the script?

Yes – in fact, I'm about to start the third draft. It needs to be fine-tuned a bit more and it hasn't been officially green-lit yet, but it's gotten some very positive buzz at the network.

Is is going to be a sequel to UHF?

Sorry, no.

Is it going to be a documentary about Winston Churchill?

Again, no.
He refuses to divulge anything about the plot, and doesn't know when it will be released, but does admit that he won't star in the film himself.
OK, "UHF" was terrible, but in a magnificently entertaining way, and was arguably the birthplace of an early version of Michael Richards' Kramer character from "Seinfeld."
Bring it, Al.