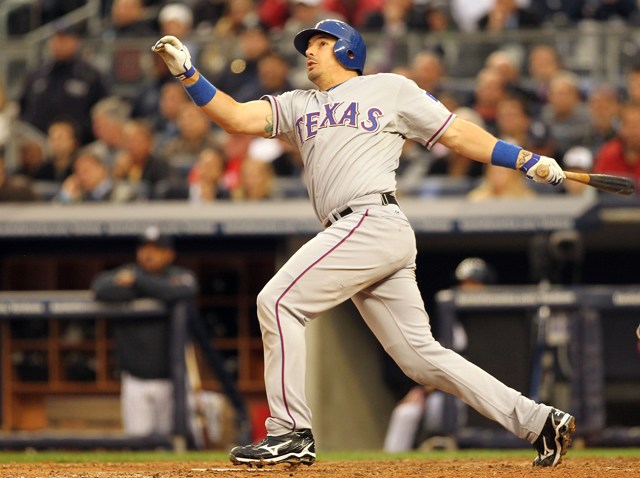 Welcome to Watch List, where we identify five things on TV to watch while you stay at home and start your own political party. Squirrels deserve a voice in this country too, you know. Why are we so lacking in acorn subsidies? Have we no compassion? LET'S GO!

KEVIN SMITH: TOO FAT FOR FORTY – 9:30PM Saturday (Epix) The writer/director takes a timeout from making incredibly average movies to do what he does best: stand on a stage and talk. Tonight he plays to a packed house in Jersey, to tell stories about Hollywood and presumably address his little dustup with Southwest Airlines a while back. At what point can we stop referring to Smith as a director and start referring to him as a standup comic? Because really, that's his true calling, isn't it? I think he makes crummy movies specifically just so that he has a good story to tell later on. Shouldn't he stop making movies and just tour the country with Patton Oswalt? I don't need him making "Zack and Miri 2" anymore. ANTICIPATION: DIRTY!

MY SUPER PSYCHO SWEET SIXTEEN 2 – 10:00PM Tonight (MTV) Ever watch one of MTV's old "My Super Sweet 16" shows and want the spoiled brat featured to die? MTV feels your pain, which is why they're trotting out this second made-for-TV movie in which a birthday party ends up with numerous slashings and other gory delights. Oh, you wanted a pink Porsche, missy? YOU WILL HAVE A BLADE TO THE GUT AND LIKE IT. ANTICIPATION: SLASHY!

YANKEES/RANGERS, GAME 5 – 8:07PM Tonight (TBS) Down three games to two, the Yankees need to sweep Texas in Texas to claim their second consecutive AL pennant. If the Rangers can stop them and move on to the World Series, expect many a gun to be fired in the air. YEEEEEEHAWWWWW WE DONE DID IT! ANTICIPATION: HIGH!

SHERLOCK – 9:00PM Sunday (PBS) PBS trots out this extremely contemporary version of Arthur Conan Doyle's legendary character. This Sherlock Holmes texts and blogs and is, like, OMG SO FINE. He's played by Benedict Cumberbatch, which is the Britishest name I have ever heard and ever will hear. ANTICIPATION: SLEUTHY!

GROWING THE BIG ONE – 9:00PM Saturday (Hallmark Channel) Just in time for Halloween comes this weepie starring Shannen Doherty about a DJ (!) who inherits a pumpkin farm (!!) and then finds true love (!!!). Throw in that suggestive title and this could very well be the best worst thing you watch all week. ANTICIPATION: SHANNEN DOHERTY IS A DJ WHO OWNS A PUMPKIN FARM?