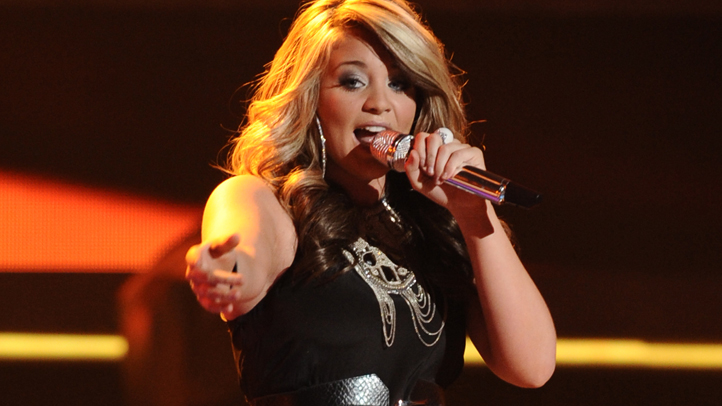 Welcome to Watch List, where we identify five things on TV to watch while you stay at home and eat a five-pound bag of candied nuts. Ever get those glazed nuts that are supposed to go on salads? In my house, they never make it to the salad. LET'S GO!

AMERICAN IDOL – 8:00PM (FOX) We're down to the final three this season, and tonight you'll get to visit the finalist's hometowns. Oh yes, it'll be all "aw shucks" and "he was such a good boy" when the show visits the families of Scotty McCreery, Lauren Alaina, and Haley Reinhart. Then after the home visits, it's down to business as the final three sing three songs each for you before you call in and crush the dreams of one of them. Awwwww. ANTICIPATION: PENULTIMATE!

HEAT/BULLS – 8:30PM (TNT) It's game 2 of the Eastern conference finals this evening, with Chicago holding a 1-0 lead over the HEAThens after crushing LeBron and company in Game 1. I'm sad we're at the conference finals stage now, because I liked it better when these games started at 7:00PM. Yes, I'm married with children. Why do you ask? ANTICIPATION: TIRING!

COUGAR TOWN – 9:30PM (ABC) This is one of your last chances to see a new "Cougar Town" before ABC consigns it to 2012 mid-season replacement status. So fill up a giant candle votive with Shiraz and go nuts. Lou Diamond Phillips is guest starring tonight. Or perhaps, for him, we'll just say he's appearing. I think he was probably just in need of work. ANTICIPATION: BITTERSWEET!

BREAKING IN – 9:30PM (FOX) Mike Tyson is your guest star on Christian Slater's heist comedy. Now that right there is a guest star. Bite through the safe, Mikey! ANTICIPATION: TYSON!

MODERN FAMILY – 9:00PM (ABC) It's middle school graduation night, a veritable fiesta of awkwardness for everyone involved. The parents don't quite know why they're celebrating a non-graduation. The kid doesn't really want to go up on stage in front of everyone. The pain is almost too much to describe. ANTICIPATION: HIGH!