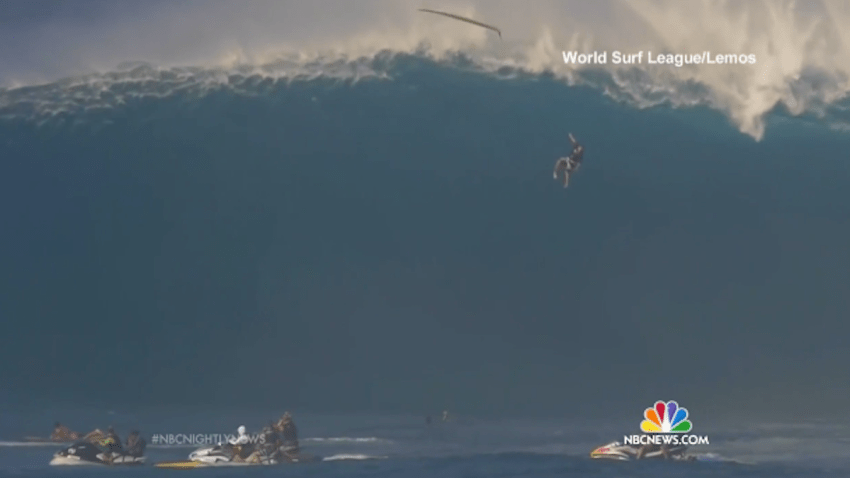 The surf was truly up for Tom Dosland on Wednesday when one of Maui's famous Pe'ahi (Jaws) waves rolled in high and wiped out the pro-surfer.

Video captured Dosland's towering plunge, which resulted in a neck strain and broken board.
"It looked like a sea monster rising out of the ocean when it came my way. But I was going. No matter what," Dosland told Surfer Magazine.
Hawaii is seeing record swells thanks to El Nino, and Dosland was lucky enough to escape unscathed from the fall.