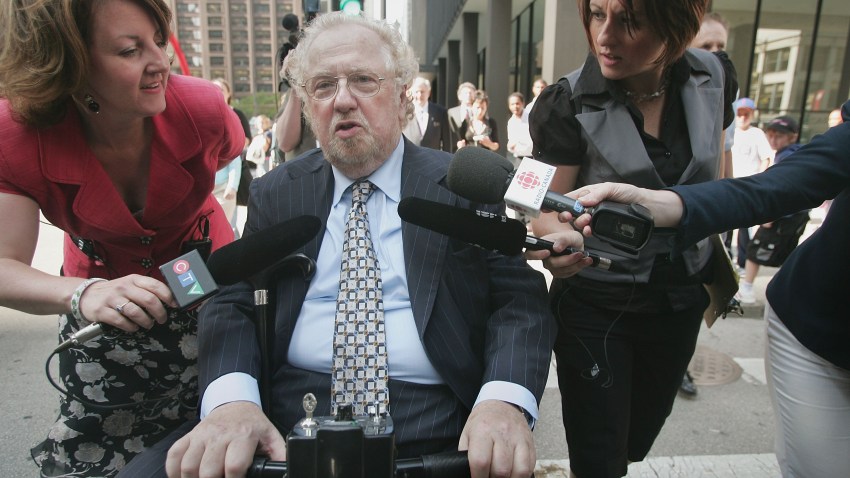 Veteran Chicago defense attorney Ed Genson has confirmed that he intends to represent Gov. Rod Blagojevich against federal charges filed early this month.
Blagojevich and his wife Patti spent two days in meetings with the high-profile Genson over the weekend.
Genson's client list includes newspaper magnate Conrad Black and R & B singer R. Kelly.
"I have conflicts," Genson had said early Monday. "I have to talk to the other people and other potential clients, and people who have been retained over the years, to make sure it doesn't prevent me from properly representing him"
Asked his impressions of the case, Genson suggested the media sensation created by the governor's arrest has been overblown.
"Its like a snowball running down the hill," he said. "Its getting really, really large. It's an avalanche now."
"The case I've seen so far is significantly exaggerated. Its not what people think it is," he said.
Also on Monday, speaker of the Illinois House Michael Madigan announced that the Legislature is forming a committee to investigate the possible impeachment of the governor.
"We have given the governor six days to resign," Madigan said. "He has declined to take the opportunity to resign; I think it's time to move forward."
Over the weekend, Attorney General Lisa Madigan and Lt. Gov. Pat Quinn appeared on NBC's Meet the Press, putting further pressure on Blagojevich to resign.
"We have heard that there is a possibility that tomorrow he will make an announcement that he will step aside," said Madigan. "I don't know if that means he will resign or take another option that's provided under the Illinois Constitution where he can voluntarily recognize that there is a serious impediment to his ability to carry out his duties, and therefore, temporarily remove himself."
"I think one of the problems is the governor did sort of seal himself off from all the statewide officials, Attorney General Madigan, and myself and others, and that's no way to govern," said Quinn.
On Friday, Madigan filed a petition with the state Supreme Court asking that the governor be declared unfit to carry out his duties.

Monday also brings a special legislative session where lawmakers will address impeachment and taking away the governor's power to name Obama's senate replacement.
A spokesman for Blagojevich's office has repeatedly denied reports he plans to step down Monday.
Copyright AP - Associated Press