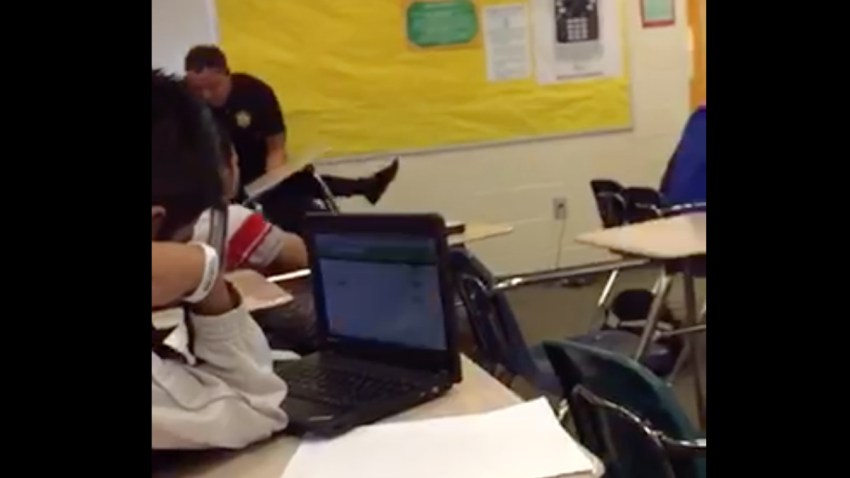 The FBI will investigate the circumstances surrounding the arrest of an African-American South Carolina high school student after cell phone video showed a white police officer appearing to body slam her and drag her across a classroom on Monday, NBC News reported.
"The FBI will collect all available facts and evidence in order to determine whether a federal law was violated," a Justice Department spokesperson said after Richland County's sheriff said he asked the probe.
The confrontation at Spring Valley High School in Columbia has been called "egregious" by the American Civil Liberties Union of South Carolina and drawn intense criticism on social media.
Richland County Sheriff Leon Lott told NBC affiliate WIS that the girl was arrested "for disturbing school" and the video shows "the student resisting and being arrested."
"I'm as upset as anybody and I'm very disturbed by what I saw." Lott told WIS.
The officer, identified as Ben Fields, is now on administrative leave pending an investigation.
Fields is named as a defendant in a 2013 federal lawsuit that claims he "unfairly and recklessly targets African-American students with allegations of gang membership and criminal gang activity."