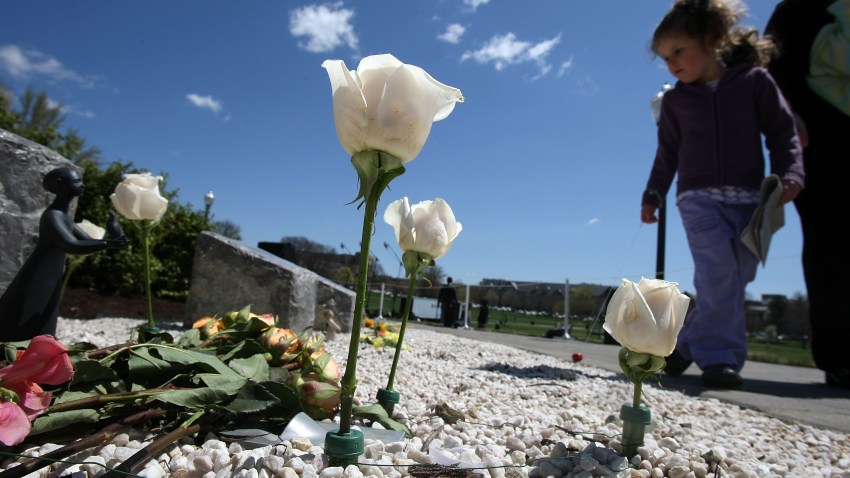 Recently discovered mental health records contain no obvious indications that the Virginia Tech gunman was a year and a half away from committing the worst mass shootings in modern U.S. history.
The records contain previously unseen handwritten notes from the counselors who talked to Seung-Hui Cho in 2005, and in one report Cho denied having any suicidal or homicidal thoughts. On April 16, 2007, Cho killed 32 students and faculty members on the Blacksburg, Va., campus and took his own life.
The counselors' notes indicate they were concerned for the troubled student, but the records don't contain any evidence that
they saw serious warning signs to believe Cho would commit violence.
The files were released Wednesday, nearly five weeks after the missing records were discovered at the home of Robert Miller, the former director of the university's counseling center.
The files, which cover all of Cho's interactions with the center during November and December 2005, were released by Virginia Tech after Cho's family gave permission for the release. Permission was needed due to privacy laws.
The records recently were discovered among MIller's personal files. According to a statement released by Miller's attorney, the records were removed inadvertently from the Cook Counseling Center when Miller was reassigned to a different department early in 2006.
Virginia Tech said the files consist of paper records of Cho's two telephone interactions with professionals at the counseling center prior to his hospitalization at Carilion St. Albans Hospital and his appointment at the Cook Counseling Center following his release from the hospital.
Cho denied the homicidal thoughts in a session with counselor Sherry Lynch Conrad on Dec. 14, 2005. On April 16, 2007, Cho killed 32 students and faculty members on campus and took his own life Cho met with Conrad at Cook Counseling Center after being detained in a mental hospital overnight because he had expressed thoughts of suicide.
"He denies suicidal and/or homicidal thoughts. Said the comment he made was a joke. Says he has no reason to harm self and would never do it," Conrad wrote.
That was Cho's last contact with the counseling center. The counselor wrote that she gave him emergency contact numbers and
encouraged him to return the next semester in January, but he didn't make an appointment.
"My mother, father and I all agree that it is the correct thing to do to release the newly discovered medical records of my brother," Cho's sister, Sun Cho, said in a letter authorizing the release.
The university said the recovered records are consistent with information already contained in the Virginia Tech Review Panel Report and in the report by the Virginia Inspector General for Behavioral Health and Developmental Services provided to the review panel.
Cho committed suicide after killing 32 students and faculty members in a dormitory and classroom building on the Blacksburg
campus on April 16, 2007.
View The Records:
Records in possession of the Cook Counseling Center since 2005: Click Here
Records in possession of Dr. Robert Miller and returned to Virginia Tech last month: Click Here
Copyright AP - Associated Press