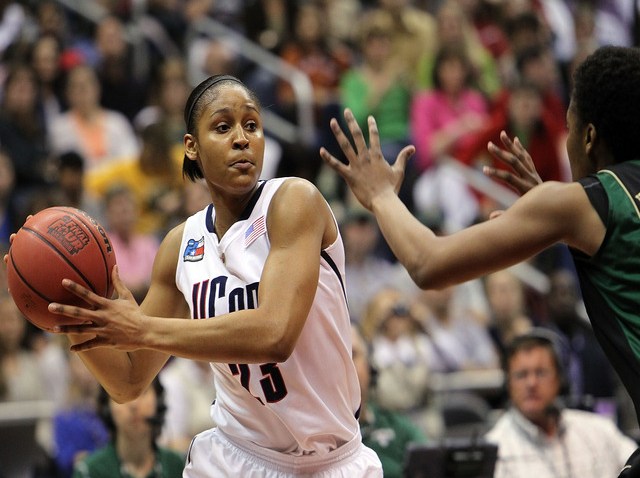 The UConn Huskies fought off a strong second-half run by the Baylor Lady Bears to win 70-50 in the Women's Final Four in San Antonio, Texas on Sunday night.
UConn took a 13-point lead into halftime but the Lady Bears went on a 12-to-2 run to open the second half, cutting UConn's lead to three points. That was as close as Baylor could come.
Maya Moore, UConn's junior forward, led all scorers with 34 points, Senior center Tina Charles added 21 and handled Baylor star, 6'8" freshman Brittney Griner. who finished the game with 13 points and five blocked shots.
It was the 77th consecutive win for the UConn women, who will take on Stanford in the National Title game on Tuesday night. The Cardinal beat Oklahoma in the first semi-final game of the night.
Stanford is the last team to beat the UConn women. That loss came in the 2008 National Title game.
A UConn win on Tuesday would cap a second-straight undefeated season, and back-to-back national championships.