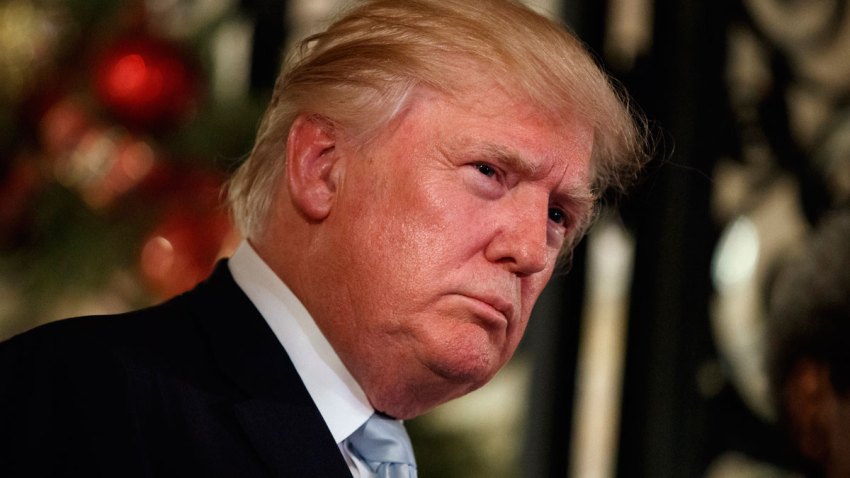 Wall Street lawyer Jay Clayton is President-elect Donald Trump's choice for chairman of the U.S. Securities and Exchange Commission, the Trump transition team announced Wednesday.
Clayton, a partner with Sullivan & Cromwell LLP, "brings decades of experience helping companies navigate complex federal regulations to the position," the Trump team said.
Clayton is the latest Trump pick with deep ties to Wall Street — having represented Goldman Sachs Group Inc. and Barclays Capital Inc.
Trump's pick for Treasury secretary, Steven Mnuchin, hails from Goldman, while Commerce secretary pick Wilbur Ross is an investor who has made millions from restructuring failed companies.
Trump says he wants to undo many regulations that he says have "stifled investment" in Americans businesses.
Clayton has worked on high-profile initial public offerings including a 2014 one by Alibaba Group, CNBC reported.
The website of the University of Pennsylvania School of Law, where Clayton has served as an adjunct professor, says he has also worked in mergers and acquisitions and advised high-net-worth individuals.
He was involved with the sale of Lehman Brothers assets to Barclays Capital and worked with Bear Stearns directors on the company's sale to JPMorgan Chase during the 2008 financial crisis. He also represented Goldman Sachs when he it received a $5 billion investment from Warren Buffett's Berkshire Hathaway during the crisis, The Wall Street Journal reported.
"Jay Clayton is a highly talented expert on many aspects of financial and regulatory law, and he will ensure our financial institutions can thrive and create jobs while playing by the rules at the same time," Trump said in a statement. "We need to undo many regulations which have stifled investment in American businesses, and restore oversight of the financial industry in a way that does not harm American workers."
Clayton said in a statement that, if confirmed,"we are going to work together with key stakeholders in the financial system to make sure we provide investors and our companies with the confidence to invest together in America."
He vowed to "carefully monitor our financial sector, as we set policy that encourages American companies to do what they do best: create jobs."
Copyright AP - Associated Press