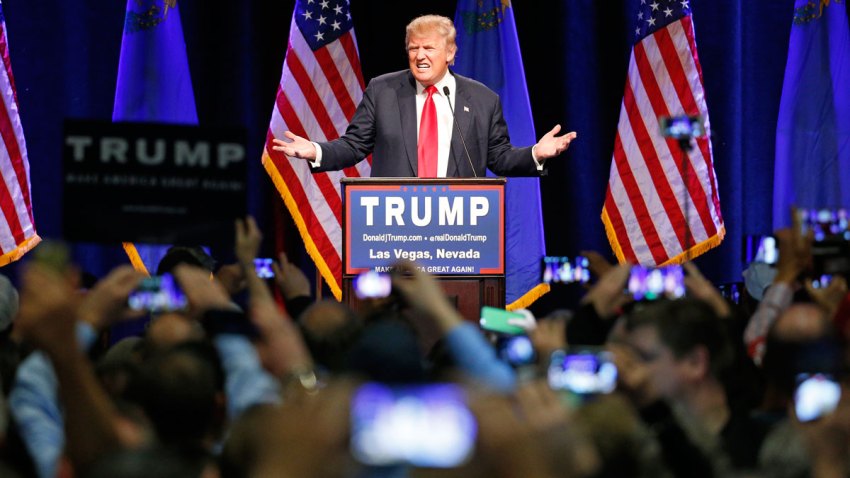 Donald Trump's supporters became violent with protestors during a rally on Monday night, with at least one man yelling a Nazi Germany-era salute.
During the Republican presidential candidate's rally in Las Vegas, Trump was interrupted a few times by Black Lives Matter protesters.
Trump supporters responded violently by shoving a heckler, NBC News reported. Along with the Nazi salute, another man called a protester a Muslim.

Trump took the interruptions in stride and complained that they were the only way to get media outlets to turn their cameras toward his crowds to show off their size.