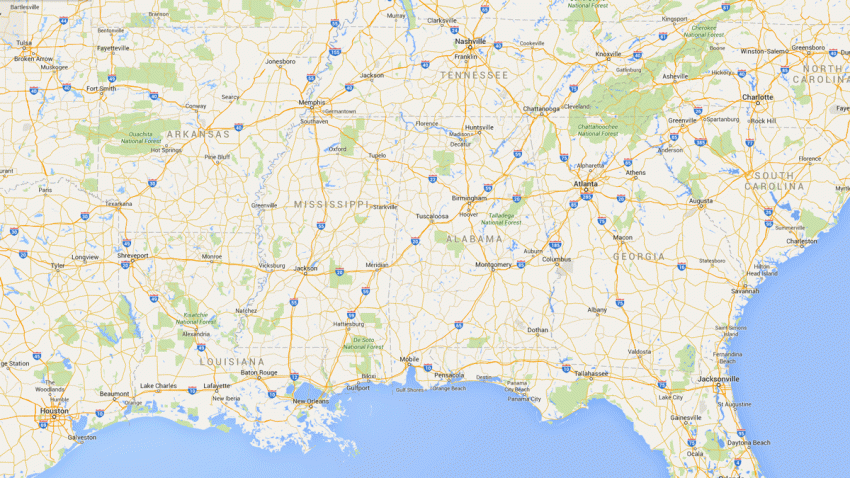 A college, a church and a federal prison — were damaged on Tuesday from tornadoes that tore across Mississippi and Alabama.
The same weather system that brought snow-storms to the midwest caused the tornadoes to be created, NBC News reported. No deaths or injuries were reported but severe damage was reported in Mississippi, where at least four thousand tornadoes roamed the state.
After Mississippi, the storm moved into Alabama, where it spawned at least one "large and extremely dangerous tornado" in Pickens County, the National Weather Service said.