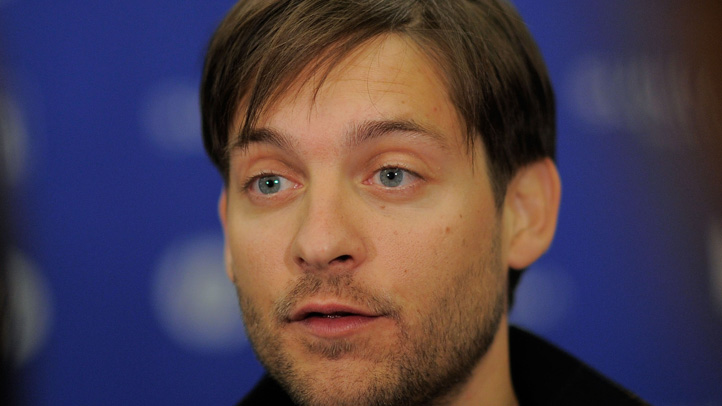 Tobey Maguire may have a knack for winning thousands in high-stakes poker — but next time, he might want to make sure the person he wins it from isn't an alleged criminal.
The "Spider-Man" star is shelling out $80,000 of the more than $300,000 he won in allegedly illegal poker games orchestrated by a hedge fund manager who's now in prison.
According to the bankruptcy trustee for that hedge fund, which went bust thanks to its manager Brad Ruderman's alleged crimes, the money Maguire and other Hollywood celebs made off the regular poker games were "ill-gotten gains."
That's because all the money Ruderman himself lost to Maguire in those poker games was client money he'd siphoned off his company, Ruderman Capital Partners, according to the bankruptcy trustee for the firm.
Overall, Ruderman lost $25 million in client money at poker, the bankruptcy trustee claims.

Among the other Hollywood heavyweights allegedly involved in the games: "The Notebook" director (and film directing scion) Nick Cassavetes, who was also sued over his winnings, as well as A-listers like Leonard DiCaprio, Ben Affleck and Matt Damon, none of whom were sued.
Maguire's settlement papers, filed Wednesday, also stipulate that he knew nothing of Ruderman's alleged crimes — like a Ponzi scheme in which he defrauded investors in his hedge fund — and that he'll make no claim on the defunct hedge fund's bankrupt estate.
Ruderman's scheme, run separately from the poker games, allegedly targeted his friends and family with promises of steep returns on their investments — but when he claimed they were worth $206 million in 2009, they were actually worth under $600,000, court documents allege. He is now serving a ten-year sentence in federal prison.
Maguire, meanwhile, is starring in next year's "Rock of Ages" and "The Great Gatsby" and hopefully vetting his poker partners better these days.
Selected Reading: The Hollywood Reporter, Forbes