Lara Jean is coming back just in time for Valentine's Day 2020.
Lana Condor, Noah Centineo, and Jordan Fisher came together on Instagram on Thursday to announce not only a premiere date for the sequel to "To All the Boys I've Loved Before," but also the fact that a third movie is currently in production.
"To All the Boys: P.S. I Still Love You" will debut on Netflix on Feb. 12, 2020, and the third movie is called "To All the Boys: Always and Forever, Lara Jean," AKA the titles of the second and third books by Jenny Han. You can watch the Instagram announcement below.
Since the first movie didn't exactly follow the plot of the first book by putting Lara Jean and Peter together at the end, the second movie will also likely diverge a bit from the book. However, we do know that John Ambrose, now played by Jordan Fisher, will be back in Lara's life, and we'll meet his grandmother Stormy, played by Holland Taylor, and it sounds like we're in for a love triangle. We'll also see Lara Jean's father getting closer to neighbor Trina (Sarayu Blue).
"Always and Forever, Lara Jean" finds Lara Jean in her senior year of high school, applying to colleges and trying to figure out how to make a relationship work long distance.
Everything that we currently know about the sequel can be found below.
THEY'RE BACK
Lana Condor and Noah Centineo return or more adorable romance in the "To All the Boys I've Loved Before" sequel, based on the second book in the series "P.S. I Still Love You," and which is currently filming. The announcement of the sequel was, of course, made in the form of a letter from Netflix.
"To All The Fans I've Loved Before, I miss you. I know it's only been a few months and I swear I wasn't trying to avoid you, I just didn't know how to answer your question without lying to you.
The truth isn't always simple or straightforward—and as we all know too well, dating contracts have a way of quickly getting complicated. But, the letters are out...it's true. A 'To All The Boys I've Loved Before' sequel is coming to Netflix.
THE NEW JOHN AMBROSE
Jordan Fisher has joined the cast as John Ambrose, the boy from model UN who never responded to Lara Jean's letter. Fisher is a Disney Channel alum who won DWTS season 25 and recently starred as Mark in Fox's Rent Live, so maybe John Ambrose is a great dancer.
THE OLD JOHN AMBROSE
Guess we will just be disregarding this mid-credits scene during which John Ambrose arrived at Lara Jean's house with her letter in hand, but that's fine!
JANEL PARRISH RETURNS
Lara Jean isn't going anywhere without her older sister Margot, who also currently stars in "Pretty Little Liars: The Perfectionists" on Freeform.
AND SO DO THE REST OF THE COVEYS
John Corbett and Anna Cathcart will return as Lara Jean's dad, Dr. Covey, and little sister, Kitty.
ROSS BUTLER JOINS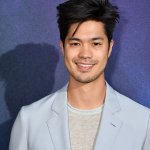 Because one internet heartthrob was not enough, and two was also not enough, "13 Reasons Why" star Ross Butler has joined the cast as Trevor Pike, childhood friend of Peter and Lara Jean.
CHRIS RETURNS
Lara Jean's best friend, played by Madeleine Arthur, will officially be back.
MEET STORMY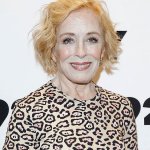 Holland Taylor will play Stormy, the grandmother of John Ambrose McClaren and Lara Jean's friend.
SAY HELLO TO TRINA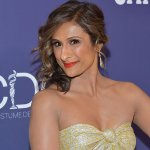 Sarayu Blue will play Trina, a neighbor of the Coveys who gets close to Dr. Covey, at least if we're basing this off the books.
NEW DIRECTOR
Susan Johnson, who directed the first movie, is stepping back but will still serve as executive producer on the sequel. Michael Fimognari, who was director of photography on the first movie will now direct the second.
"Directing 'To All The Boys I've Loved Before' has been one of the great experiences of my life, and I am grateful to the fans for their passionate support of the film," Johnson said in a statement. "Due to the timing of my other projects I won't be directing the sequel, but as an executive producer, I am looking forward to continuing to share Lara Jean's story and being part of this franchise."
"To All the Boys I've Loved Before" is now streaming on Netflix.
Copyright E! Online