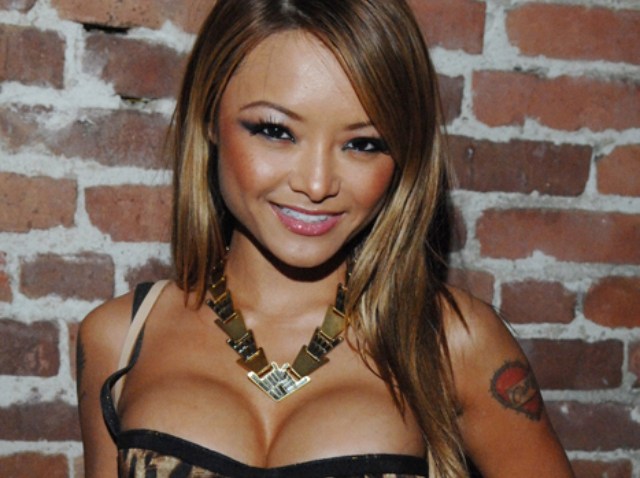 Troubled reality TV caricature Tila Tequila revealed the reason for her next role, saying she's going on "Celebrity Rehab" to kick an addiction to prescription pills.
"I finally admitted to myself that I cannot rely on taking prescription pills everyday for the rest of my life!" the kooky sexpot wrote on her blog. "I must not be another Lindsay Lohan, where I just flush everything I worked so hard for down the toilet for nothing."
Tequila, whose real name is Tila Nguyen, has made headlines in the last year for a row with then-boyfriend Shawwn Merriman, a linebacker for the San Diego Chargers, and then later when pharmaceutical heiress Casey Johnson died in January and Tequila said the two were lovers. Tequila, 28, had an MTV reality show called "A Shot at Love with Tila Tequila" and was later host of the Fuse TV show "Pants-Off Dance-Off." She has posed nude in several magazines and is currently trying to launch a singing career.
On her blog, Tequila says she wants to go on the show, on which Dr. Drew Pinsky helps celebrities battle their drug and alcohol demons, to get clean and hang onto her "empire."
The blog then degenerates into a screed against "cyber bullies" and "haters" who Tequila believes wish her ill.
Past seasons of "Celebrity Rehab" have featured Daniel Baldwin, Brigitte Nielsen, Rodney King, ex-Gund N' Roses drummer Steven Adler, Gary Busey, Dennis Rodman, Heidi Fleiss and MacKenzie Phillips.
However, the VH1 show is having trouble finding new C- and D-List addicts to come one and bare their problems and drug-addled behavior, aacrding to realitytvworld.com.
Tequila had a casting suggestion on her blog: "Lindsay Lohan needs to be here in Celebrity Rehab," she wrote.