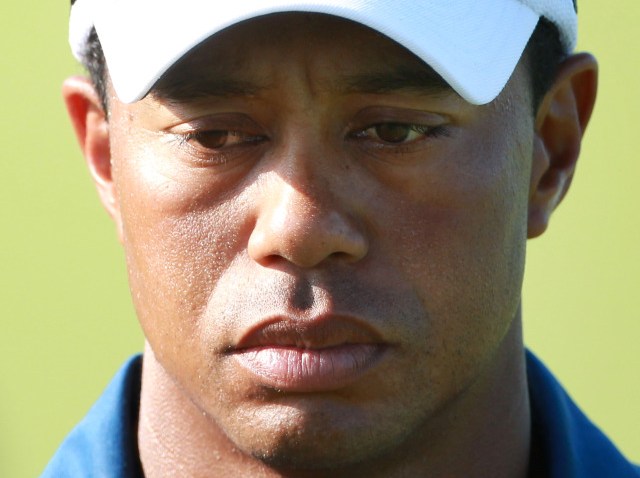 Tiger says he's trying to change his stripes.
Nearly a year after a car accident outside his home teed off an explosive sex scandal that wrecked his reputation and marriage, Tiger Woods has penned a touchy-feely essay in Newsweek titled "How I've Redefined Victory."
In the 600-word, first person account, Woods reveals he's "more grounded" than ever and "not the same man I was a year ago."
But he writes that he's still struggling to come to grips and learn from his failings.
"The physical pain from that car accident has long healed," Woods writes. "But the pain in my soul is more complex and unsettling; it has been far more difficult to ease—and to understand."
Having taken to TV in February to apologize for affairs, Woods now fingers the game of golf itself for leading him to believe he was "invincible" and could "tackle the world" alone.
In a section on fatherhood, Woods describes the small pleasures of making mac and cheese and watching cartoons with his kids.
No longer the world's no. 1 golfer, Woods expresses gratitude to fans, who he writes have been "kinder and more supportive than I ever imagined possible" since his return on the links.
Woods explains he's opted not to comment on new rumors surrounding his personal life because "there's no way I can dispute each lie without provoking more."
"Besides, everyone has probably heard more than they ever wanted to about my private life," he writes.
That doesn't mean he plans to stay out of the public eye.
On Wednesday, Woods reactivated his Twitter account, the New York Daily News reported.
He's also scheduled to appear on ESPN Radio's "Mike & Mike" show Thursday morning.
Selected Reading: Daily News, Newsweek, Twitter