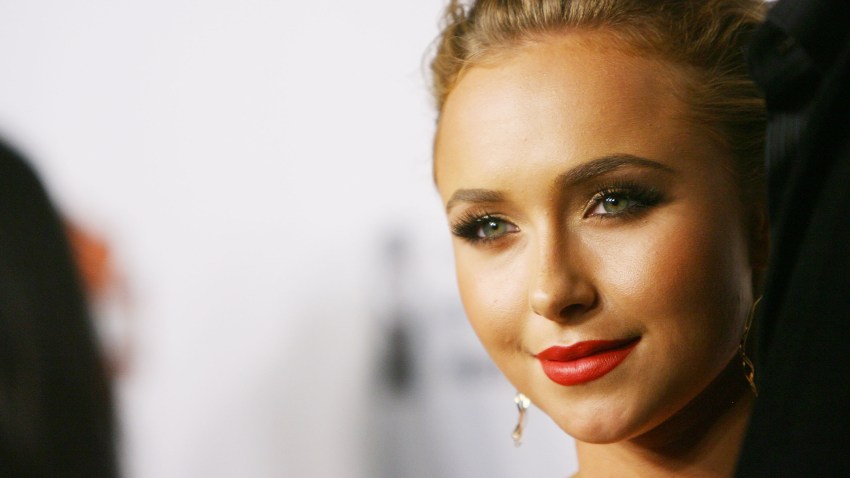 "Heroes" hottie Hayden Panettiere gave her good-girl image a break while in Hawaii over the weekend. According to Us Weekly, the 19-year-old caused a commotion and lashed out at reporters during a red carpet walk.
"Back up!" Panettiere shouted at photographers after she arrived at a fundraising event for the Rehabilitation Hospital of the Pacific Foundation. Then, when a reporter reached out to the actress in an effort to get an interview, she allegedly shot back, "Don't you ever touch me!"
Panettiere was said to continue the un-Claire Bennett-like behavior, eventually refusing to speak with any members of the media and announcing, "You all make my life miserable."
Ah, teen tantrums. They're not just for non-celebs.
Charlize Theron's liberating nude scenes
Stripping down for the right role is just part of the job for actress Charlize Theron, and unlike some body-conscious starlets, she finds baring it all for the cameras leaves her feeling free.
In fact, in an interview with the Independent, Theron claimed the only problem with on-screen nudity is the off-screen reaction.
"(It's) quite liberating," she told the paper. "In our society, we are so f---ed up about nudity. But it's just me naked ... I'm not curing cancer and I'm not causing cancer. I want it to be authentic to what I'm trying to say, but that's tricky with nudity because people are like, 'Argh! Boobies!'"
Julia Roberts gets a pass from paparazzi
Eager packs of paparazzi have bigger celebrity goals than Julia Roberts, or at least that's what the "Duplicity" star believes.
"Not many paparazzi follow me now," Roberts recently revealed to the Telegraph. "It's just the slow ones who haven't yet figured out I'm not the one to follow."
Of course, the actress could be overlooking the real reason for the lack of lensmen. She does have a reputation for making their sometimes-dirty job difficult, after all.
In 2007, Roberts gave chase (and an angry earful) to a paparazzo who filmed her near her children's school. And earlier this year, she went into mama bear mode once more when a photog followed her on a family outing.
Dish on the fly
"The Bachelor's" Jason Mesnick is through explaining his televised change of heart. When TMZ's cameras caught up with Mesnick and his romantic second choice, Molly Malaney, the former groom-to-be dodged questions about his breakup with final rose-holder Melissa Rycroft by planting an awkward mid-chat smooch on Malaney. Hey, he can't kiss and tell while he's busy kissing. … Bad hair days don't bother "Sex and the City" star Sarah Jessica Parker. The actress told InStyle magazine she's happy to have her unruly locks on display as long as she's off the clock. "My hair mostly doesn't look good, but I don't care," Parker confessed. "It is very liberating when you are not working and you don't have to look presentable and pay attention to that." Her unkempt style tip? "I just wash it, condition it and do as little as possible to torture it."
More on Hayden Panettiere
Tabloid Tidbits is compiled by Ree Hines.
Copyright MSNBC - MSNBC