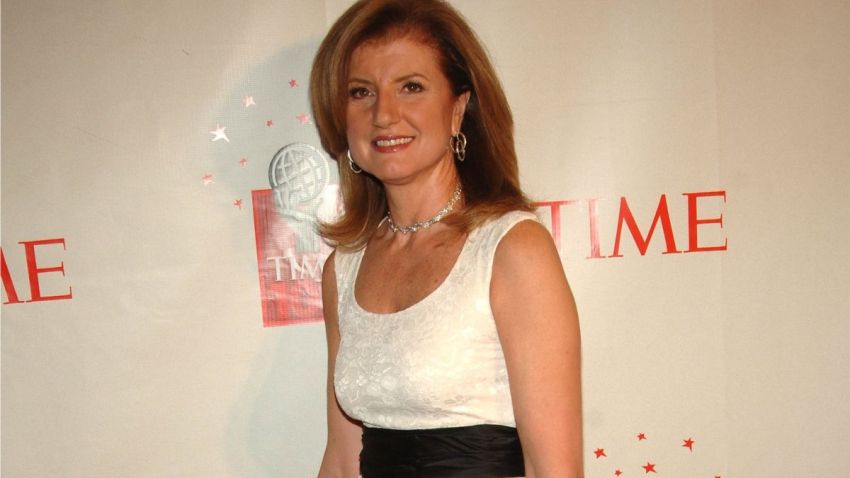 When Tom Coburn wanted to pitch his criticism of the Democrats' health care plan last month, the senator's office considered sympathetic media outlets like The Wall Street Journal and the conservative blog RedState.

Instead, the Oklahoma Republican went with The Huffington Post.

Despite its liberal leanings, Republican member and aides have begun heading to The Huffington Post to talk up their views.

Arianna Huffington, who co-founded the eponymous site four years ago this month, said that increased Republican engagement "is a reflection of our traffic, our brand, and the fact that we are increasingly seen ... as an Internet newspaper, not positioned ideologically in terms of how we cover the news."

That's not exactly how the Republicans see it. While GOP aides say they're treated fairly by Huffington Post reporters, they know that their views are likely to take a beating from the site's bloggers, commenters and headline writers.

But the opportunity for impact is irresistible.

Just as Democrats learned to love — or at least understand — the Drudge Report, Republicans flock to The Huffington Post largely because of the site's broad reach. In April, The Huffington Post brought in a record 8.8 million unique visitors, according to Nielsen — a number that includes quite a few mainstream media journalists and cable news producers.

"With The Huffington Post, particularly, we see a lot of value in engaging with people who wouldn't necessarily be inclined to agree with our point of view," said Coburn press secretary John Hart, who added that it's one of a handful of sites that can have an instant impact on the national debate.

"HuffPo and [Talking Points Memo] really are the assignment editors for many in the Washington press corps — particularly the cables," said Brian Rogers, who was a spokesman for Sen. John McCain's presidential campaign. "That's not just a Republican hack saying it — that's speaking as a press guy fielding calls and e-mails daily from the MSM that start with, 'Did you see this thing on Huffington Post?' They were effective and they wasted a lot of our time."

While conservatives like Tony Blankley and David Frum have written for Huffington Post in the past, Republican Aaron Schock (R-Ill.) recently became the first active member of Congress to blog — just after winning the site's "Hottest Freshman" contest.

In his post, Schock wrote that while most Huffington Post readers "didn't vote Republican," he was determined to take a bipartisan approach in Congress. Similarly, Coburn made sure to mention the left's critique of the Democrats' health care plan in his piece — and also emphasized bipartisanship.

They won't be the last Republicans to post at the site.

During the White House Correspondents' Association Dinner, Huffington invited House Republican Whip Eric Cantor (R-Va.) to blog. Said Cantor: "I can't say we enjoy being on your site, but we seem to be on there a lot."

Indeed, there's sort of an if-you-can't-beat-join-them mindset driving Republicans' increased outreach to the site.
"The reality is that at the end of the day, like them or dislike them, sites like The Huffington Post, Plum Line, Salon, and others can drive news," said Brad Dayspring, press secretary for Cantor. "For that reason alone, being responsive and even proactive — especially on wedge issues — has become more prevalent as political communications has evolved."

Michael Steel, press secretary for House Republican leader John Boehner, said that while there isn't a "deliberate strategy," he's noticed "Republican aides being sure to engage with liberal websites like Huffington Post — just because for no other reason than they drive a lot of cable coverage."

With that kind of cooperation from the right, it's not surprising that Republican points of view have shown up on the site recently.

After House Republicans met with President Obama last month, GOP aides took shots via The Huffington Post, with one source describing Obama as "thin-skinned" in the meeting. While there were blistering critiques of Republicans among the 4,420 comments that followed, the perception of Obama as "thin-skinned" still seeped out into political conversation.
Huffington Post reporter Ryan Grim, a former POLITICO staffer, said that after the House leadership released a video earlier this month questioning the White House on national security, a senior House Republican aide reached out to make sure he'd received it — that's despite knowing how the site would probably play the story (and how commenters would react).

The piece that resulted — "House GOP Obama Ad Aims to Terrify" — likely appealed to liberal Huffington Post readers, while also drawing attention to the Republican clip, which is what the party wanted all along.

Such a relationship can be beneficial to both parties — while the GOP message usually won't get a friendly reception among Huffington Post readers, there are times when it can drive wedge between the moderate Democrats in Washington and party's activist base.

"In some cases — like oversight of TARP and transparency in Obama's White House — their agenda is not inconsistent with Republicans," said Alex Conant, the RNC's national press secretary in 2008.

Conant wrote his first Huffington Post commentary last month, touching upon an area where the anti-war left and the Obama administration might differ: Afghanistan. There, Conant wrote that in some aspects, Obama is following the path laid by liberal bogeymen like George W. Bush and Donald Rumseld.

"The piece I wrote for them, I thought, was something that was appropriate for their audience," said Conant. "It was about how Obama's going to have problems with his base — which is Huffington Post readers — because of his Afghanistan policies."

"To the extent that Republicans have an interest in communicating with Obama's base," Conant continued, "that's going to be a good medium."

While The Huffington Post and GOP leadership make strange bedfellows, it's not the first time Republicans have worked closely with top liberal bloggers when both interests could be served.

Liz Mair, the RNC's online communications director through 2008, said in an e-mail that she aggressively reached out to liberal news sites, including The Huffington Post and Talking Points Memo.

"While I certainly never expected left-of-center sites to echo our message," Mair wrote, "giving them access to information or background they needed to report accurately (if not favorably) was certainly something I thought of (and think of) as useful, given that their audience is not solely comprised of Democratic activists, and given that storylines that begin on left-of-center blogs frequently find their way onto the nightly news and into other outlets where a lot of swing voters get their information."

During the Republican primary, sites like TPM were offered opposition research by rival campaigns, or tips that could drive a wedge between the base and party.

Before Obama's selecting of Joe Biden, the McCain team notified TPM that Sen. Evan Bayh—then on the VP shortlist—had been an honorary co-chair of the Committee for the Liberation of Iraq, a group that boasted neo-conservatives such as Weekly Standard editor William Kristol.

"The McCain campaign was very diligent in getting us on their conference calls," said Greg Sargent, who covered the campaign for Talking Points Memo, and now writes the non-partisan "Plum Line" blog for the Washington Post Co.

"It helped us do the job better," Sargent continued. "It made more sense for them to reach out because they got their point of view in our stories."

Describing TPM as "first and foremost a news organization," Sargent said that the site's bloggers would reach out to the McCain campaign for comment, and the campaign responded even on potentially damaging pieces, such as TPM's reporting on robocalls late in the campaign.

But even when there's no election, Conant said that sites like Huffington Post will have an impact on the mainstream news cycle — whether Republicans engage or not.

"When I was at the RNC, it wasn't something that could be ignored," Conant said. "To the contrary, I thought the more we could work with them — recognizing they had a bias — the better off we were.

Even veterans of the conservative movement seem to want a piece of the liberal blog action.

Grover Norquist, President of Americans for Tax Reform, said that he's been approached to write for The Huffington Post and intends to do so in the future. It can be useful, he said, as a way to turn the tables on Democrats who claim the Republicans aren't offering any alternatives to their policy positions.

"There are fewer better places to refute the opening bid by the [Democrats] than to plant your flag in the middle of The Huffington Post," Norquist said, "in which case they now have to respond."
Copyright POLIT - Politico