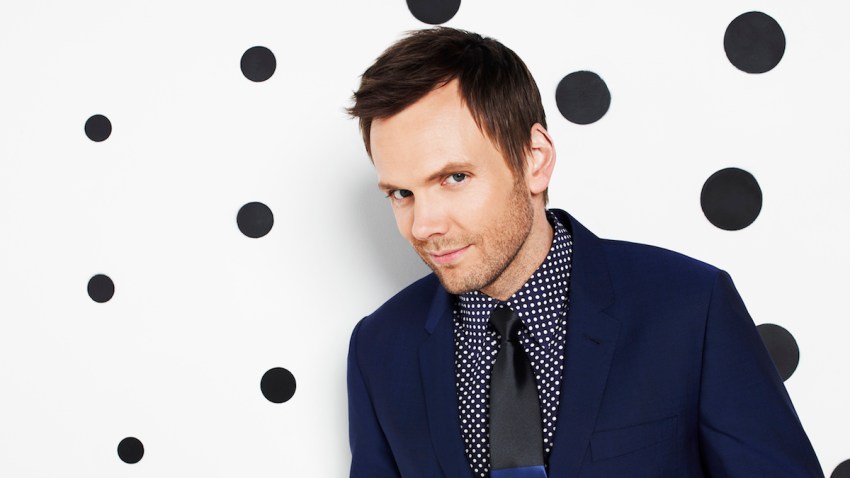 Following last month's news of the impending cancellation of "The Soup," host Joel McHale noted that the show's final installment would be Dec. 18. "They gave us the night 'Star Wars' opens to say goodbye," he scoffed.

Timing, in comedy as in life, is everything. Now the clock has run out on a show both of its time and, in some ways, ahead of it.
"The Soup" arrived on E! 11 years ago, as an extension of sorts of "Talk Soup," which ran from 1991 to 2002. While "Talk Soup" made fun of clips from daytime talk show circuses, "The Soup" added multiple rings, becoming an all-purpose pop-culture mockery spectacle.
McHale and his writers targeted home shopping shows, TV judges, Bigfoot hunters, telenovelas and fluffy local morning programs, among other genres.
But the explosion of Reality TV provided the main ingredient of "The Soup." The show gave E! an in-house forum to lampoon the Kardashian empire. (Sounding a recurring theme, the ever-sarcastic McHale last week derided Kourtney Kardashian's new app as "another Kardashian ploy to make money off of doing nothing but existing.")
"The Soup" humorously highlighted absurdity of television on television while tapping into the Internet-driven ethos of online snark. The TV-Internet melding has morphed since the debut of "The Soup." Now we have Daniel Tosh to lampoon online lowlights on Comedy Central's "Tosh.0." Meanwhile, "Saturday Night Live" has become more pop culture- and web-driven in recent years. The same can be said for "The Tonight Show" under Jimmy Fallon.
Whether that all made "The Soup" less necessary or whether the show just ran its course after more than a decade, is unclear. What's more certain is that "The Soup" left a modest mark by turning TV's mindless guilty pleasures into a clever guilty pleasure all its own. Check out a preview of the show's hour-long goodbye special as McHale and company vie to prove they can still dish it out to the bitter end.
Jere Hester is Director of News Products and Projects at the City University of New York Graduate School of Journalism. He is also the author of "Raising a Beatle Baby: How John, Paul, George and Ringo Helped us Come Together as a Family." Follow him on Twitter.
Copyright FREEL - NBC Local Media