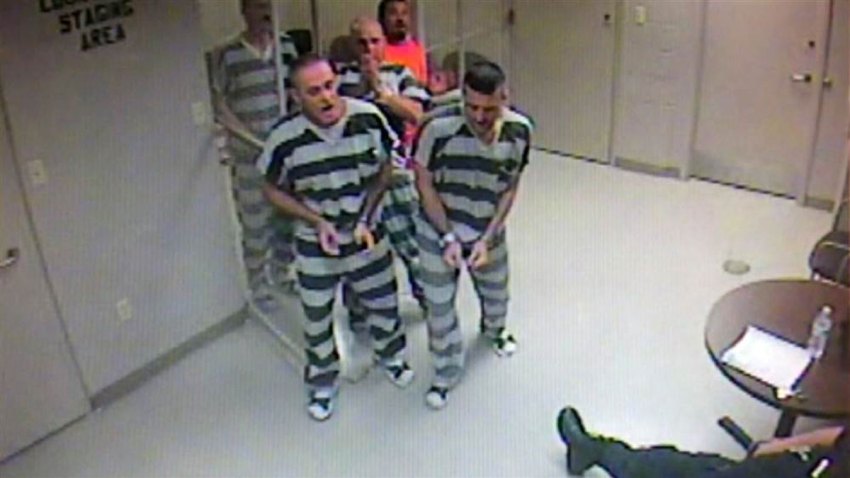 A group of inmates in North Texas busted out of a holding cell to save a guard who suddenly stopped breathing, NBC News reported.
The inmates were in the basement of the Weatherford District Courts Building on June 23 waiting for court appearances when the guard outside their cells fell to the floor, according to the Parker County Sheriff's Office.
The group started to yell when the jailer went down. When that didn't work, the inmates, all of whom were shackled, broke out of their holding cell.
Deputies on the floor above heard the commotion and rushed down, calling emergency personnel. The entire incident was caught on surveillance video.
The jailer, who doesn't want to be identified, is healthy now and is returning to work on Monday, an official said.