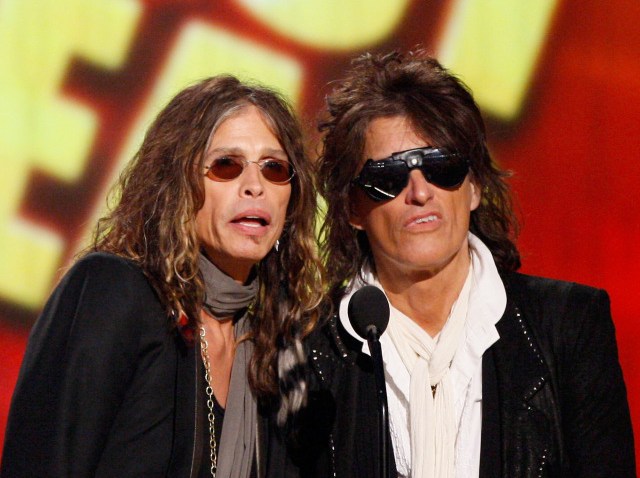 Steven Tyler might be moving to a judge's chair on "American Idol" for his own safety.
The Aerosmith frontman, whose fall from a South Dakota stage last year landed him in the hospital and then in rehab for painkillers, took yet another spill Tuesday in Canada. Tyler and the bad were going through "Love in an Elevator" at Toronto's Air Canada Center when, guitarist Joe Perry backed into Tyler, sending the frontman off the catwalk and into the crowd.
Tyler reportedly landed unscathed on his feet, and was helped back on stage by fans and Perry.
Last year, Tyler broke his shoulder when he fell during the same song during a show in South Dakota. The band was forced to cancel the rest of its tour, and Tyler's band mates threatened to replace him with a new singer. Aerosmith is now in the midst of a 42-date North American tour dubbed "Cocked, Locked, Ready to Rock."
But the bigger news surrounding Tyler is that sources close to him say he has finalized a deal to join the revamped panel on "American Idol."
Selected Reading: CBC News, The Hollywood Reporter, MSNBC.