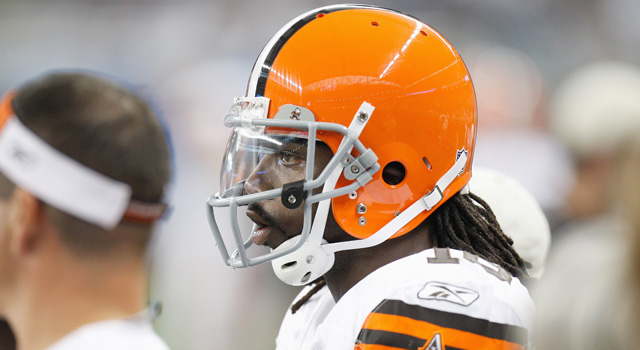 NFL star Donte Stallworth's was drunk when he ran over and killed a pedestrian in Miami Beach last week, according to a police report obtained by WSVN.
Some news sources are reporting Stallworth's blood alcohol level was twice the legal limit of .08.
Stallworth will likely be charged with DUI manslaughter for plowing over 59-year-old crane operator Mario Reyes with his Bentley around 7 a.m. Saturday. The NFL receiver appeared to be coming back from a night out on South Beach.
A video posted on YouTube last week showed police administering a field sobriety test to the Cleveland Browns wide receiver as Reyes' lifeless body lay in the background, surrounded by rescue workers.
The 28-year-old Stallworth, who has been cooperating with the police investigation, issued a brief statement through the Browns yesterday, expressing his condolances to Reyes' family.
"My family and I are grief stricken over the tragic accident which occurred Saturday on Miami Beach where Mario Reyes sadly lost his life," the statement read. "My thoughts and prayers are with the Reyes family during this incredibly difficult time."
Stallworth refused to comment further while the accident is under investigation.
The DUI charge carries a 15-year sentence if convicted.
Stallworth signed a seven-year, $35 million contract with the Browns as a free agent before last season but was injured much of the year. He may need every cent of that money to hire the best lawyer money can buy to avoid significant prison time.