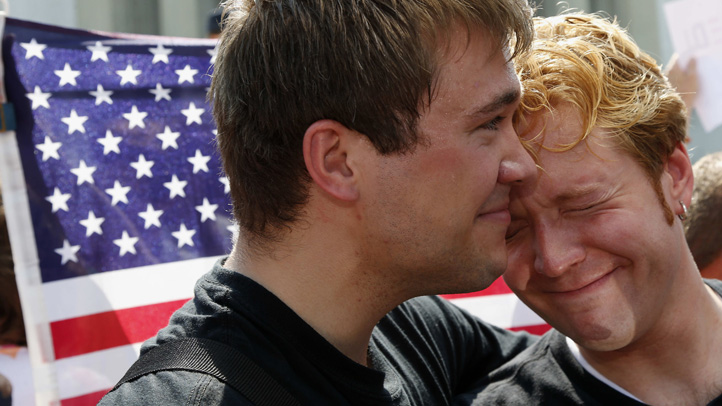 Gay marriage supporters and opponents took to social media after the Supreme Court handed the gay rights movement a historic win.
The court struck down Wednesday the Defense of Marriage Act as unconstitutional in a 5-4 decision, which means the federal government will now recognize same-sex marriages in the 12 states and Washington, D.C, where gay marriage is legal.
For full U.S. news coverage, visit NBCNews.com.
In separate decision, the court allowed same-sex marriage to resume in California, saying it could not take up a challenge to Proposition 8, California's ban on gay marriage that voters approved in 2008.
Check out NBC News' compilation of the online cheers and disappointment on both sides of the issue:

[
View the story "Historic Day: SCOTUS strikes down DOMA & Prop 8" on Storify
]