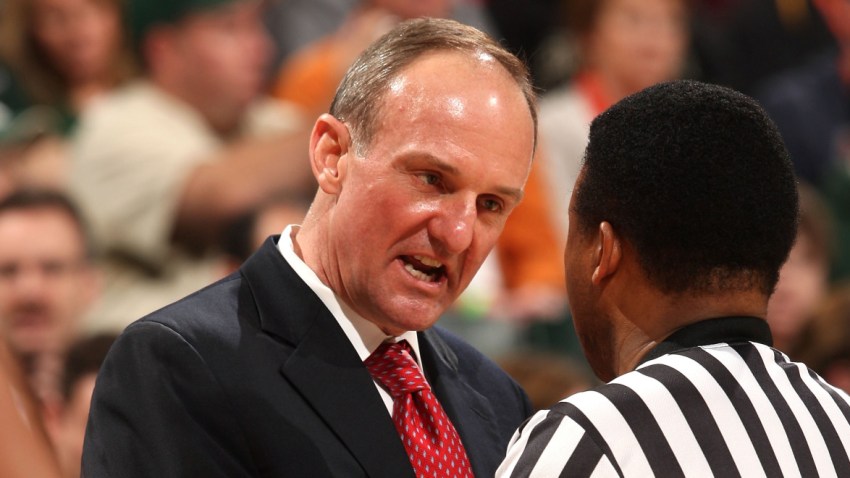 The best game of the NCAA Tournament's first four days was Siena's double overtime win against Ohio State on Friday night. From the small school knocking off the national power to a pair of buzzer beaters by Siena guard Ronald Moore, it was a classic any way you look at it. It also gave rise to one of the great hoaxes in motivational history.
On Saturday, Deadspin posted a letter that had been seen hanging all over Albany before the hometown Saints took on the Buckeyes. It outlined the way Colin Matta, son of Ohio State coach Thad, had been bad-mouthing Siena to anyone who would listen, including some of his buddies from Northeastern University who lived in Albany. It included a phone number for people to call and share their own thoughts with the younger Matta.
We may never know if word of this taunting made its way to the Siena locker room and inspired the Saints to victory, but we now know that there wasn't much truth involved in the initial claim. Thad Matta has two daughters, according to his university bio, and would have been 16 when the purported son, who was said to graduate college in 2006, was born.
So, what's the real story behind the fake Matta? A pair of possible explanations come to mind. The whole thing was a prank pulled by friends/enemies/frenemies of whoever's number was posted on the flier. The target may or may not have harbored ill feelings toward Siena, but likely has a different phone number by now either way.
The other, far stranger, possibility is that there is a man running around pretending to be Thad Matta's son so that he can antagonize fans of Ohio State's opponents. Given that the flier pegs him as a 2006 Northeastern graduate, he's been doing this for quite a while and is living deep inside the identity that he carved out for himself, which either makes him a Borat-level genius or one of the more disturbed human beings that's ever walked the earth.
Josh Alper is a writer living in New York City and is a contributor to FanHouse.com and ProFootballTalk.com in addition to his duties for NBCNewYork.com.
Copyright FREEL - NBC Local Media