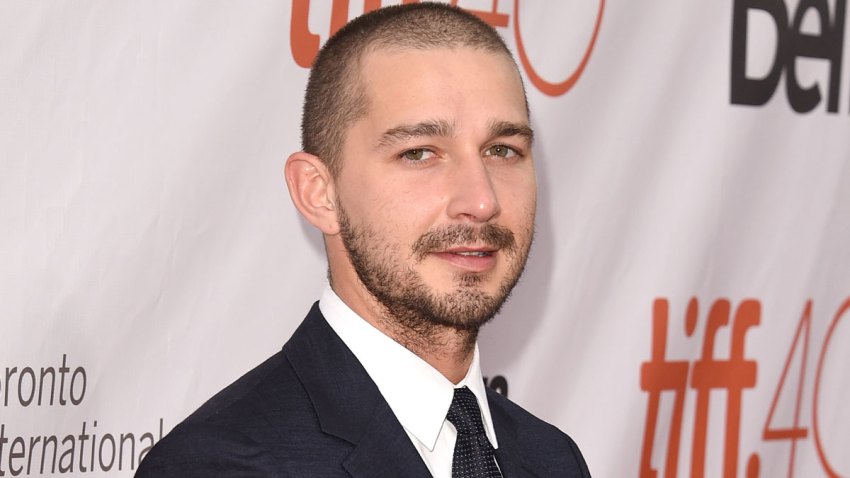 Shia LaBeouf continues to take his art to the next level, and this time he's doing that literally.
The former "Transformers" star shut himself and a group of people inside a British elevator for 24 hours, only allowing people out for quick bathroom breaks and to give a talk Friday evening at the Oxford Union.
The elevator occupation, dubbed #ELEVATE, is part of LaBeouf's latest performance art installation.
U.S. & World
The whole event is being live streamed on YouTube, where you can stare at the metal doors of the elevator while listening in to the thrilling conversation. It looks like the former Disney star is answering questions, including those about his "transition" in Hollywood.
READ: 8 revelations Shia LaBeouf experienced after watching all his movies
"I had a lot of shame about what I was a part of," he said during one portion. "Some of the movies I've been part of that had no intrinsic value... are just commercials."
We hope he isn't referencing "Even Stevens," because that would just be downright upsetting.
LaBeouf and his guests, who include musical collaborators Nastja Ronkko and Luke Turner, entered the elevator at 9 a.m. Friday local time and will remain inside until 9 a.m. Saturday.
This stunt is just the latest in a string of performances that LaBeouf has put on. The 29-year-old actor previously set up his own call line that people could use to ask him questions.
He also rented out a movie theater in New York City where he screened all his films, an event called #ALLMYMOVIES. He spent three days watching his 29 films.
You do you, Shia.
Copyright E! Online