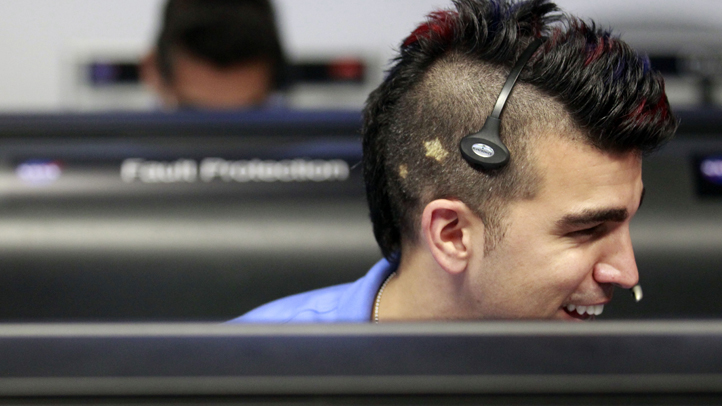 All eyes are now on Bobak Ferdowsi.
Nicknamed the "Mohawk Guy," this mission controller for the NASA Mars Curiosity landing--who rocks a mohawk with red streaks and bleached stars--has become an instant celebrity on Twitter (the ladies seem to love his edgy 'do).
Curiosity rover is awesome, but why do all Mars movies suck?
"Internet, you win this round. I'll be back later, but thanks so much. Now going to celebrate with all my friends and team! #msl," Ferdowsi tweeted to his now-close-to 30,000 followers.
There has even been a Tumblr made in his honor, which advises NASA to get more mohawks in the building. And although his hair and huge accomplishment with Curiosity might have asked for it, Bobak is still getting used to having all eyes on him.
"Not rdy for the attention, but happy to show it takes all types to make @MarsCuriosity! If only my coworkers wld stop making fun of me ;)," he wrote
Too cute.
Copyright E! Online