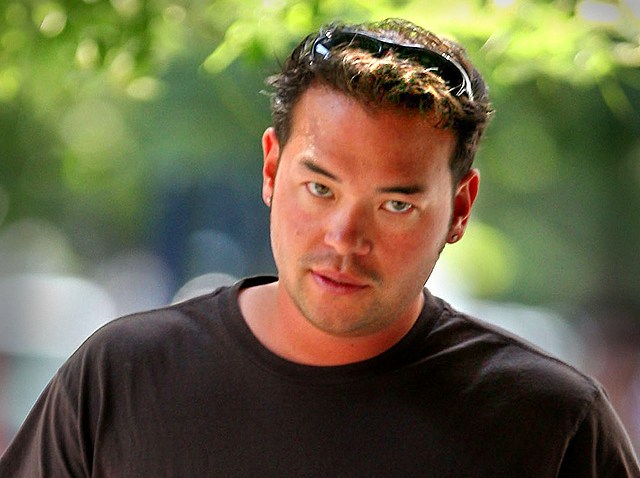 Jon Gosselin claimed to be supportive of his ex-wife Kate's stint on "Dancing With the Stars," but his plans to file a petition for full custody of the kids seem to suggest otherwise.
Jon has lawyered up with attorney Anthony F. List, who is reportedly planning on filing a petition with the courts asking that Jon be granted full custody of their eight children.
According to List, Kate is an absentee mom, and he is expected to use "DWTS" as evidence that she does not spend quality time with her kids. Furthermore, List reportedly plans to argue that Kate should be paying Jon spousal support.
In response to the news, Kate's attorney Mark Momjian confirmed that he had received no such petition for custody and spousal support. "We're not going to comment on something we haven't seen. We haven't been served anything. It's hard to respond to hearsay comments," Momjian said via phone.
However, he did take issue with claims regarding Kate's parenting. "There was an offensive comment made about our client's parenting. To the extent that that comment was made, we think it was completely reckless and it is patently untrue."
Kate's reaction was similar. "I am not willing to comment in public on the custody discussions regarding my children," she said via her publicist. "What I will say is this: I am and always will be a mother first, but as a single working mom I will do everything necessary to provide for my kids despite the opinions of others."
A source close to Kate points out that Jon's timing seems suspect. "His girlfriend, who he was living with across the country — just kicked him out."
Elin Woods happy about Masters
Tiger Woods' wife, Elin, will not be in Augusta, Ga., this Masters week, but that doesn't mean she's displeased Tiger is there.
"She's happy this (the Masters) will take some of the heat off her," according to a source who spoke to Us Weekly. "But at the same time, she would rather Tiger focus on himself, his family and his treatment — not his career."
The source added that the couple is indeed still working on their marriage, despite the fact that Elin has not gotten past Tiger's dalliances with many mistresses. "She will likely stand by her man," according to the magazine, "but she's still embarrassed."
Courtney Hazlett delivers the Scoop Monday through Friday on msnbc.com. Follow Scoop on Twitter @courtneyatmsnbc.
Copyright MSNBC - MSNBC