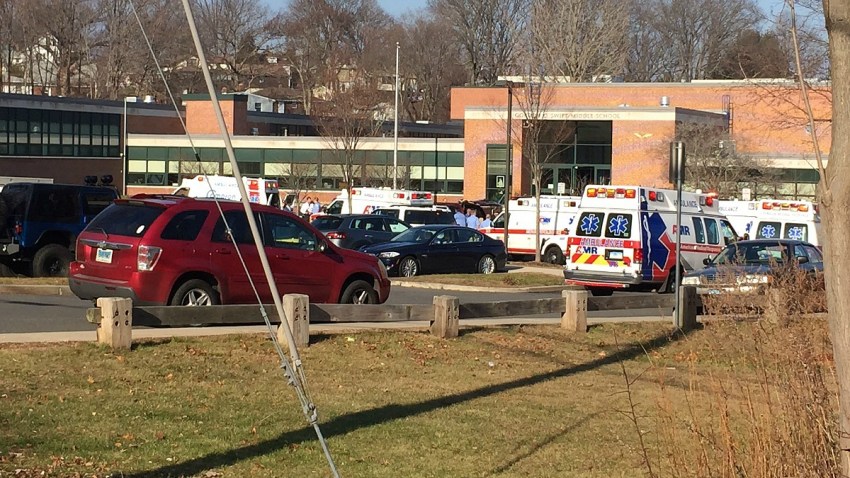 A middle school in Watertown, Connecticut, will be closed Friday while officials investigate an odor in the building that sent 43 students to the hospital Thursday.
One child fainted at Swift Middle School on Thursday and dozens more complained of nausea and lightheadedness, according to the superintendent.
The school, located at 259 Colonial Street, was evacuated just before noon Thursday when the students began to feel sick.
According to the superintendent, the students who fell illl were scattered throughout the building, meaning the odor was not contained to one area in particular.
A total of 24 students were taken to Waterbury Hospital and another 19 were sent to Saint Mary's Hospital. Officials said all students have been treated and released.
Staff members will be at school on Friday to investigate the issue.