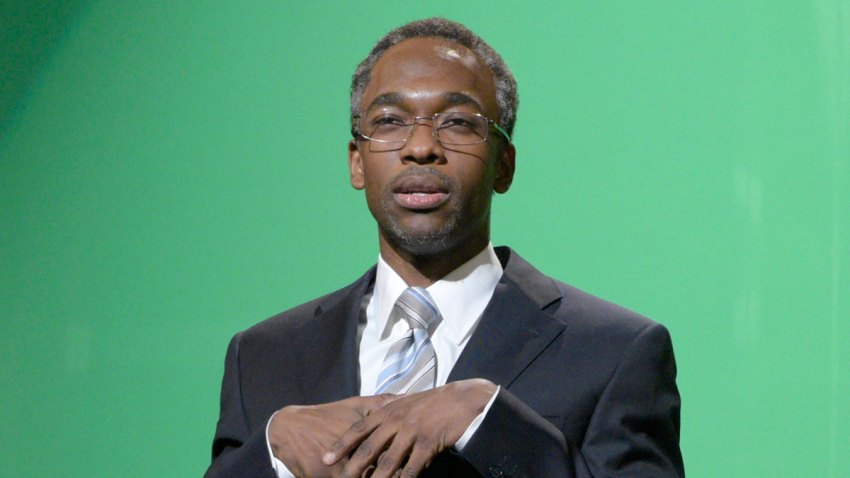 "Saturday Night Live" started with "Fox and Friends."
The crew likened videos of Wal-Mart shoppers on Black Friday to Syrian refugees coming into the country.
"Syria's always been good to me," Brian Moynihan said before talking into his cellphone -- mistaking Syria for Apple's Siri.
Jay Pharoah played a soft-spoken Ben Carson.
"Sorry if I seem revved up about this," Pharoah said with a monotone as the presidential candidate about the vetting process for refugees.
"All refugees will be given mad libs that says 'death to blank,'" Pharoah explained. "Anyone that writes 'America' will not be allowed in America."
Faux Carson said in close to a whisper President Obama made him so angry it was enough to "flip his top."
When asked why Carson appeared so calm, he responded: "Oh I'm like a koala bear. I may seem nice on the outside but on the inside, I've never held an elected office."
The refugee issue and other political hot topics resurfaced in a later bit where a family gathered at the table for Thanksgiving could only stop bickering for one thing: Adele. A recording of her song "Hello" was enough to get everyone to stop yelling at each other and instead stand up and sing along.
Adele performed later on "SNL" as the musical guest.
Matthew McConaughey hosted and in his monologue riffed on the origin of "alright, alright, alright," his famous catch phrase from "Dazed and Confused."