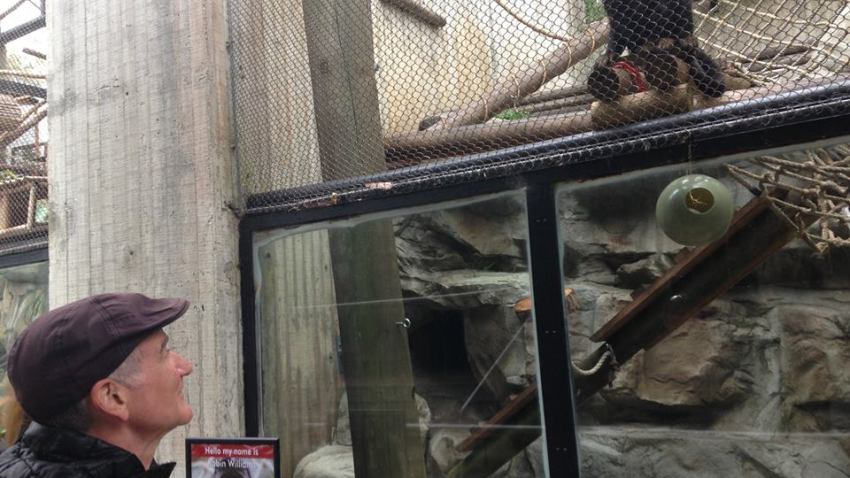 Robin Williams was known for making his audiences howl.
That belly-laughing spirit is behind Williams' namesake at the San Francisco Zoo, which named a Howler monkey after the comedian in June.
"He's been such a friend and zoo supporter," zoo spokesman Danny Latham said on Tuesday.
Williams helped an auctioneer raise money for the zoo last year, and Executive Director Tanya M. Peterson wanted to thank him with the monkey honor before his visit there two months ago.
She picked the Howler, Latham said, because it was "loud and hairy," which Williams identified with "almost immediately."
The 63-year-old Oscar-winner took his life on Monday.
The zoo posted a photo of Williams on June 6 – his last visit there – visiting his namesake. The monkeys are native to South and Central American forests and are famous for their loud howls, which can travel for miles.
"The San Francisco Zoological Society is deeply saddened by the news of Robin Williams' death," the zoo said on its Facebook page. "Mr. Williams was a long time supporter of the Zoo and a dedicated conservation spokesperson."
Williams lived in San Francisco for many years, and then moved to nearby Tiburon in Marin County. He was pronounced dead at his home there after being found unconscious and not breathing around noon on Monday, the Marin County Sheriff's office said. His death was ruled a suicide due to asphyxia.
The "Mrs. Doubtfire" star posted a photo of him feeding "Robin Williams" some peaches through a zoo fence two months ago and captioned the image: "Feeding "Robin Williams" @sanfranciscozoo. He's their newest Holller Monkey, named after me!"