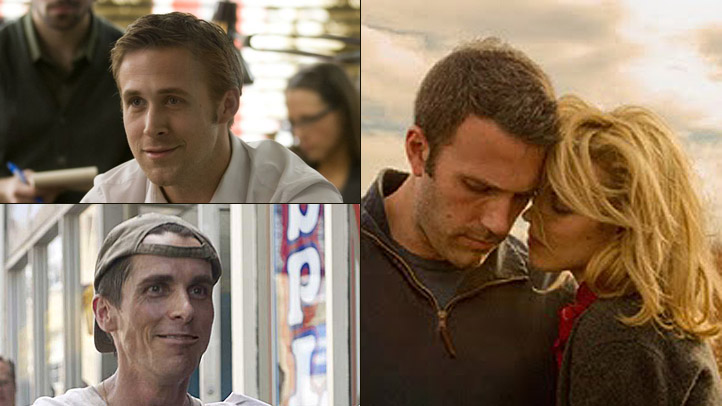 A guy like Terrence Malick all but drops out of sight for a few years, and it's natural to wonder what exactly it is that he's been doing. Well, it would appear that he was writing.
Word came out of the American Film Market that Film Nation Entertainment will distribute Malick's next film, "Lawless," which stars Ryan Gosling, and an amazing supporting cast, including Cate Blanchett, Christian Bale, Rooney Mara and Haley Bennett.
Bale will also star in Malick's "Knight of Cups," which also has Blanchett in a supporting role, as well as Isabel Lucas. "Lawless" and "Knight of Cups" will shoot back-to-back during the summer of 2012.
This is all very good news, but we're wondering what any of it has to do with Bale and Malick being seen earlier this year with a film crew at Austin City Limits during a set by Arcade Fire.
But next up for Malick is The Film Formerly Know as "The Burial," starring Ben Affleck, Rachel McAdams and Olga Kurylenko, as well as Rachel Weisz, Javier Bardem, Barry Pepper, Charles Baker and Jessica Chastain. Affleck plays a Lothario who travels to Pairs, where he has an affair with a European woman, whom he ends up marrying, in part because of visa issues. But when the return home, things sour, and Affleck rekindles his romance with an old flame, according to 24 Frames.