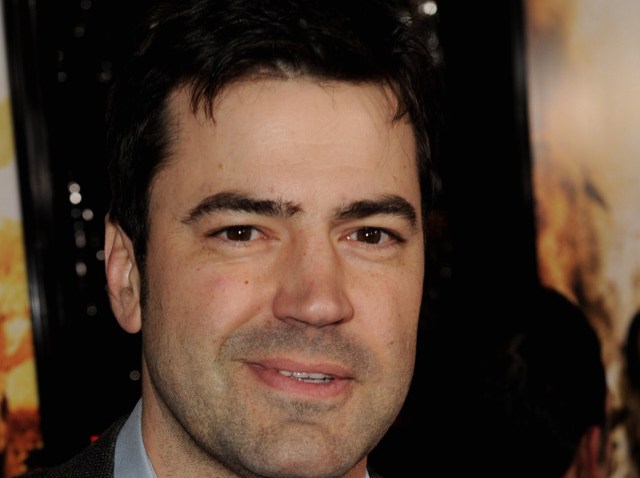 Ron Livingston was on hand for HBO's WWII "Pacific" premiere Wednesday night, but didn't mind when the subject changed to an upcoming project, "Dinner for Schmucks."

Livingston just completed the two-month shoot for the comedy featuring some of the biggest names in comedy, and recalled a set full of belly-laughs.

"With Steve Carell, Paul Rudd and Zach Galifianakis, I was often dying laughing on the set. For two months," Livingston told Popcorn Biz. "You gotta think we can get 90 good minutes from this."

Given that cast and a great premise, we tend to agree. Based on a classic French comedy, it features Paul Rudd as a rising exec who has a monthly dinner in which losers ("schmucks") are invited and discreetly mocked. The pal who brings the most obnoxious guest, wins. Livingston plays one of Rudd's pals who does his own "schmuck" trolling.

"It's in the can, but you never know how it's going to work until you cross the finish line," says Livingston. "But I wouldn't bet against us in this."

Livingston had a minor and spirited reunion with his "Band of Brothers" castmates at the HBO event for the new chapter of the World War II story. As to which military group -- "Band of Brothers" versus "The Pacific" -- makes for better fighters, he offered this:
"Who'd win in a straight fight?" he smiled, refusing to answer the question. "We got experience and they're about 10 years younger." Then he pointed out that the European war ended long before the Pacific.