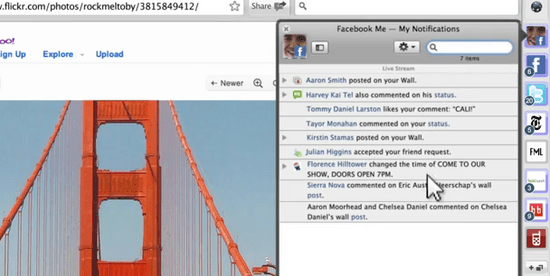 Do we really need another browser? Well, the team behind RockMelt thinks so. This new startup's browser tightly integrates social networking into the browser itself, making it easier to share what you're surfing with all of your friends.
It does look interesting, with sidebars that link to favorite friends and services. But really, I don't find myself tweeting and updating my Facebook status so much that I'd need a browser dedicated to it.
And when it comes to browsing, I care much more about performance than I do about something that seems like it could be added to Firefox or Chrome via a plugin anyways.
What do you think? Do you want to surf with RockMelt?
Copyright DVICE - DVICE