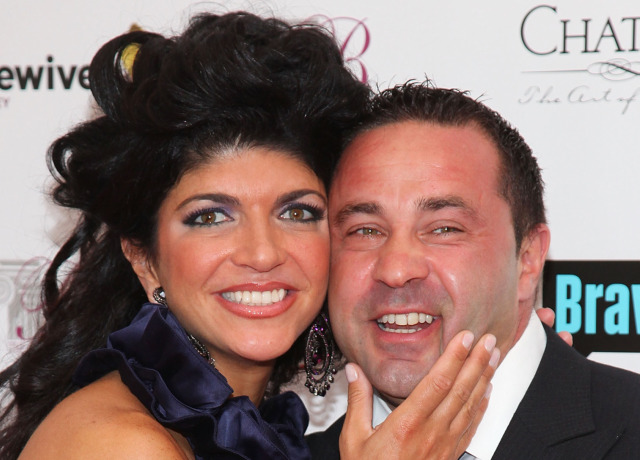 A "Real Housewife of New Jersey" with money troubles is looking to drop the "house" part of her TV title.
Teresa Giudice, who recently filed for bankruptcy with her husband, citing nearly $9 million of debt, is looking to unload the 10,000-square-foot house in Towaco, N.J., for $4 million.
Known for flipping a table on her castmates in a fit of rage, Giudice and her husband Joe declared assets of $2,261,150 in a bankruptcy filing earlier this week. But they owe $8,709,831.34. It's not clear how much Teresa Giudice earns for appearing on the Bravo show but the couple listed their monthly income, including help from family members, at $16,583.33.
"While this is a personal matter, I realize that certain aspects of my private life will always be subject to scrutiny and distortion," Giudice told People magazine. "What is true is that due to the economy, most of my husband's real estate ventures failed despite his hard work and effort. As a result, we looked to the Bankruptcy Court for a 'fresh start.'"
The house now on the market was featured prominently on season one of the series, and includes marble and gold accents throughout. It sits on 3.77 acres, has six bedrooms, five bathrooms and a three-car garage. Outside, there are two ponds and a man-made waterfall.