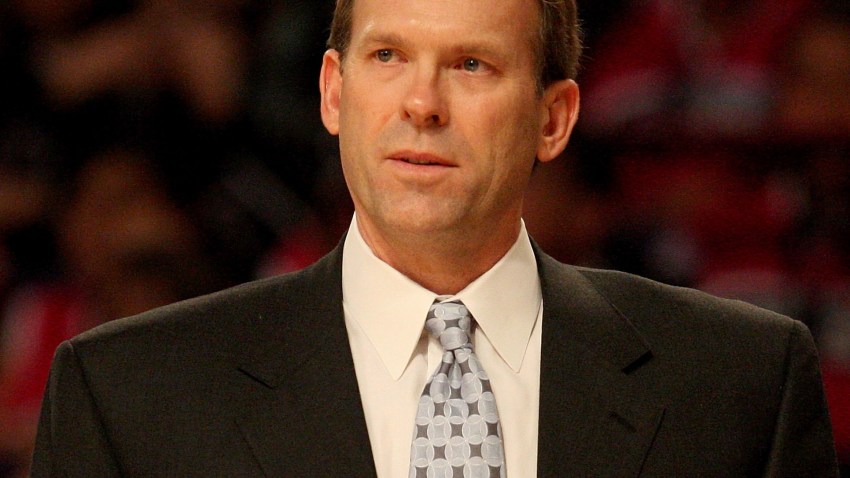 Kurt Rambis is about as pure Lakers as they come — as a player he is remembered as the rugged, dirty-work player with the Clark Kent glasses of the Lakers "Showtime" era. As a coach he has spent years on the Lakers bench as the top assistant to Phil Jackson, he was the man considered the likely next Lakers coach.

But he got tired of waiting for Jackson to retire, and this week he will be announced as the new head coach of the Minnesota Timberwolves. Sometimes in life you have to take the opportunities you have, not wait for the pot of gold that may never appear.

Ironically, Rambis takes over for the man that viciously clotheslined him in game four of 1984 NBA Finals — Kevin McHale. Minnesota was an unimpressive 24-58 last season under McHale but Rambis inherits a young squad with a lot of talent — UCLA's Kevin Love, scoring machine forward/center Al Jefferson (the man Kevin Garnett was traded for), slasher Randy Foye and just drafted point guard Jonny Flynn of Syracuse, who looked good in Summer League. And on the horizon, Spanish star Ricky Rubio's rights belong to the Wolves. That's something you can build on.

And Rambis can coach — he was 24-13 in his one stint as Lakers coach in 1999, and the team won its first round playoff series against Houston but was then swept by the eventual NBA champs from San Antonio. Rambis did a good job that season, he had only one problem — he couldn't get Shaquille O'Neal and Kobe Bryant to get along. So at the end of the season he was replaced by the one man who could (sort of): Phil Jackson. And the Lakers three-peat followed.

Now without Rambis and with Jackson making noises of retirement, Lakers and owner Jerry Buss has another long-term issue to consider. At the end of this season, will the offer of another year at $12 million make Jackson stick around with a team in the middle of a championship window (would you walk away from $12 million?)? Do they turn the reins to new top assistant Brian Shaw and keep things basically the same? Or do they go another direction all together and bring in someone like former Laker Byron Scott?

It means a new dramatic subplot hanging over the Lakers this season. Combine that with what will come out of the mouth of Ron Artest and things, as always, will be unpredictable around the Lakers. Just the way Los Angeles seems to like it.

Copyright FREEL - NBC Local Media