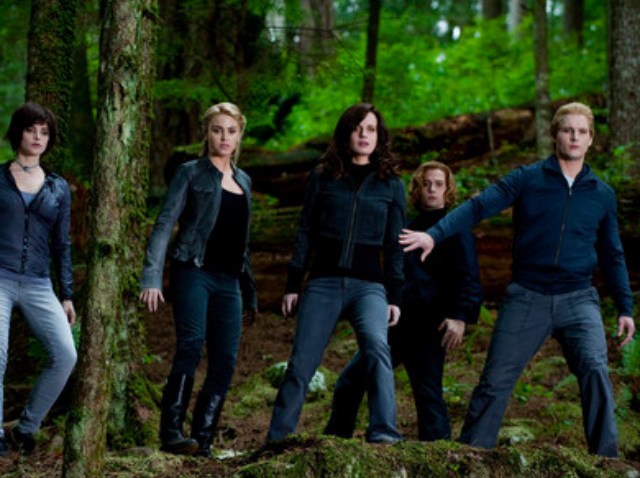 The normally family-friendly Cullen family is buff and ready for action in "Eclipse," the latest movie in the Twilight saga.
Peter Facinelli tells PopcornBiz he pumped up big-time during the Vancouver shoot to be ready for his action parts. And it shows in his character, Dr. Carlisle Cullen.
"Every other day we did workouts and stunt choreography," says Facinelli. "It became more of an inhouse competition between all the actors. When you weren't doing fight choreography you headed to the gym. I remember doing three workouts in one day."
Facinelli conceded defeat to co-star Kellan Lutz when Facinelli's elevator stopped at his hotel floor and Lutz was doing push-ups waiting for the elevator.
"I was like, okay, you win," says Facinelli.
The need for the workouts? In the new film, the Cullens go to battle to protect their Bella (Kristen Stewart) from an army of vampires led by baddie Victoria. Facinelli admits he was looking pretty buff. But don't expect him to be pulling a Taylor Lautner and whipping the shirt off in the film.
"Carlisle is not the shirtless kind of guy," he says. "It gets depressing because you do these workouts and your body is starting to look good. You kind of want your shirt to be off."
There are downsides to playing a 350-year-old vampire.