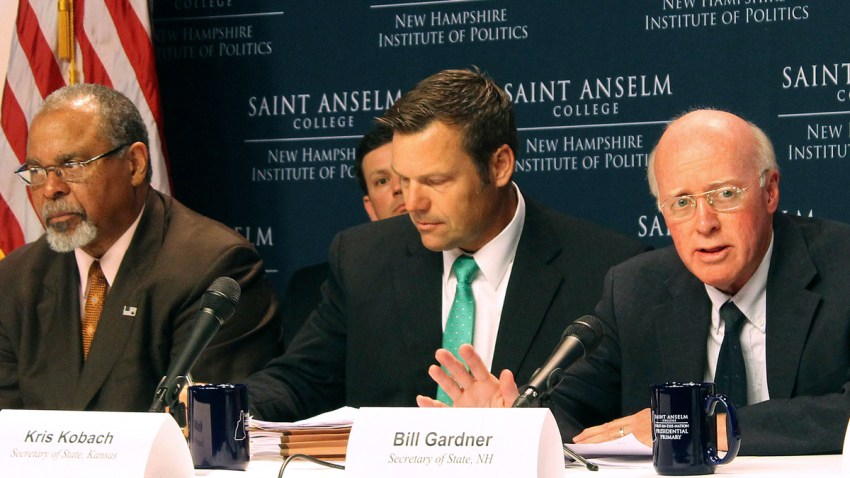 A federal watchdog agency will investigate President Donald Trump's Election Integrity Commission, it was announced Thursday.
The Government Accountability Office plans to probe the voter fraud panel's funding, internal operations and how it is protecting and sorting the tens of millions of sensitive voter files the commission has collected.
The announcement comes after three Democratic senators — Amy Klobuchar of Minnesota, Michael Bennet of Colorado and Cory Booker of New Jersey — sent a letter last week urging the agency to investigate the commission, saying it had ignored several requests from Congress aimed at understanding its work. The senators said the panel's creation and operations were "cause for serious concern."
The senators wrote that they fear the way the commission is conducting its work will "prevent the public from full and transparent understanding of the commission's conclusions and unnecessarily diminish confidence in our democratic process."