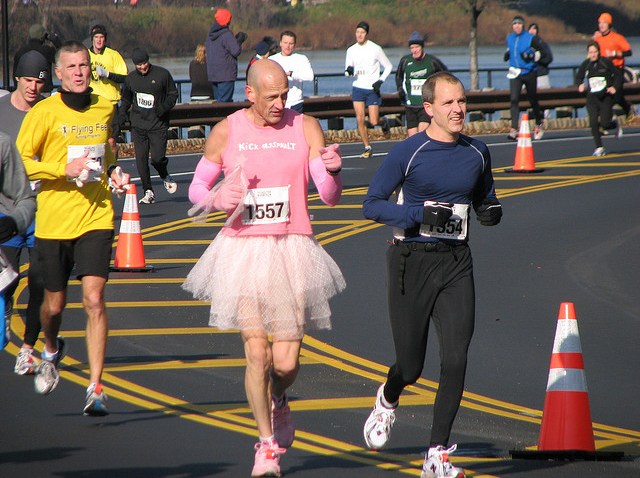 The Invictus Games are rapidly approaching, so President Barack Obama and Michelle Obama are gearing up for what will surely be an intense experience in Orlando, Florida.
Quite the competitors, POTUS and FLOTUS sent host Prince Harry a little warning message via Twitter. "Hey, Prince Harry. Remember when you told us to bring it at the Invictus Games?" the First Lady asks in the video. [[377594521,C]]
"Careful what you wish for," the president adds.
A uniformed gentleman standing behind them provides the symbolic mic drop. "Boom."
Boom is right – but not for long. The royal responded with a video of his own on Twitter, but he added a little extra royalty to the mix. Queen Elizabeth II sits next to Prince Harry as he shows her images from last year's Invictus Games. As they're flipping through the book, he receives a text from FLOTUS. In the text was the couple's video. [[377594471,C]]
"Oh really? Please," the Queen responds after watching it. Prince Harry provides the mic drop, and thus begins the friendly war between the U.S. and the U.K.
The second annual Invictus Games will take place from May 8 to May 12, but Prince Harry is already thinking ahead to his competition's third installment. "I always hoped the Invictus story would continue after the London games," Harry said. "And having seen so many new people benefit from their journey to Orlando this year, I definitely didn't want it to end here. So today, I am absolutely delighted to announce that the Invictus legacy will continue when Toronto hosts the third Invictus Games in September 2017." [[191044551,C]]
The international sporting competition involves wounded and ill military servicemen and women from 15 countries. The first Invictus Games took place in London's Olympic Park in 2014. No event took place in 2015 because more time was needed for planning and fundraising. [[204973801,C]]
Prince Harry Tours South America
Copyright E! Online