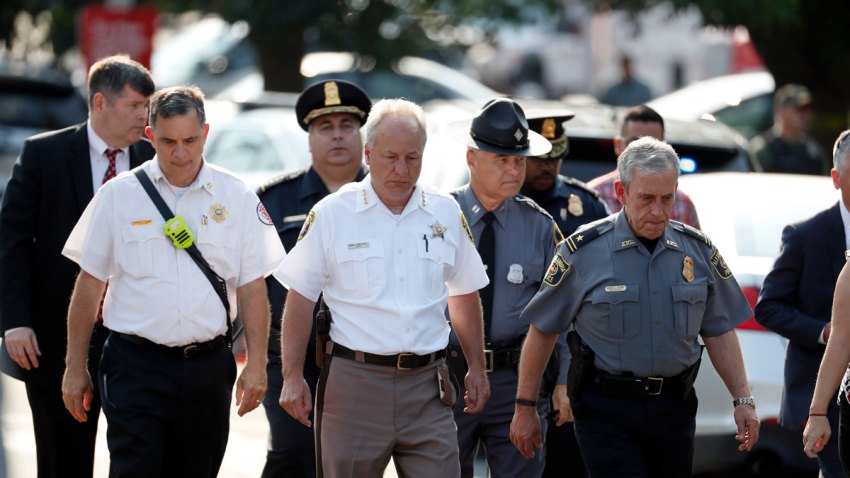 Data from this month's NBC News/Wall Street Journal poll shows that partisan identity significantly affected how Americans viewed the shooting on Republican lawmakers at a congressional baseball practice in Alexandria, Virginia, last Wednesday.
By a 20 point margin, 52 percent to 32 percent, more Republicans than Democrats called the shooting a result of political rhetoric. A majority of Democrats — 55 percent — called it an isolated incident, while 37 percent of Republicans said the same.
The public overall was closely divided. Forty-one percent cited political rhetoric, while 46 percent said the shooting was an isolated case.
U.S. & World
The NBC/WSJ poll was conducted June 17-20 of 900 adults — including more than 400 by cell phone — and it has an overall margin of error of plus-minus 3.3 percentage points.