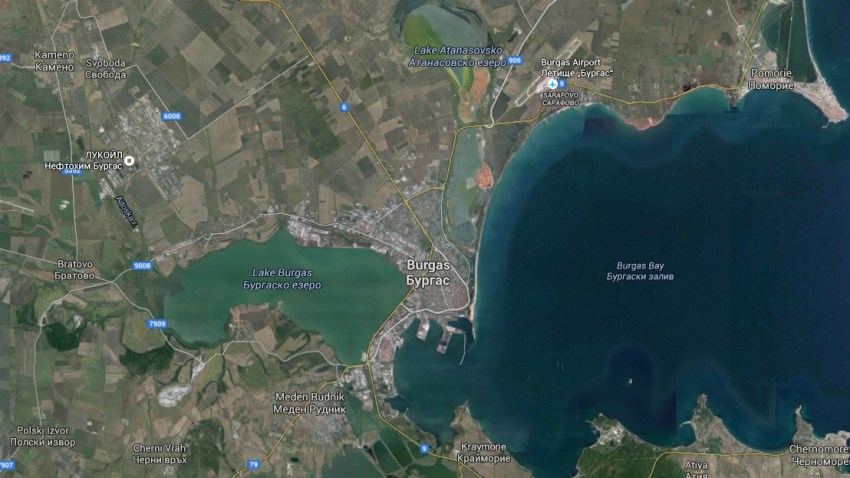 A plane taking 161 tourists from Poland to Egypt landed in Bulgaria and was being checked for explosives after a passenger said there was a bomb on board, Bulgarian and Polish officials said Thursday.
Georgy Tchipilsky, head of the airport in Burgas, said the Airbus A320 en route from Warsaw to the holiday resort of Hurghada requested an emergency landing due to a bomb threat and touched down in Burgas at 5:48 a.m. local time. The flight was operated by Lithuanian charter airline Small Planet.
Tchipilsky said a 67-year-old Polish passenger who said there was a bomb on the plane was being questioned by the police. Tchipilsky could not immediately confirm reports that the man said he had been drinking on the flight.
Polish Vice Consul Jakub Lasinski said on TVN24 he was assured by Bulgarian authorities that the situation is "under full control." There were no reports of any explosives being found.
Passenger Agata Pinuszewska told TVN24 by phone that armed Bulgarian officers burst into the plane at Burgas airport shouting at the man "Where is the bomb?" He was then led out and the other passengers were asked to leave the plane.
Pinuszewska said the passengers were waiting at the airport for another plane to come from Warsaw and take them to Hurghada.
Russia has suspended all flights to Egypt after Russian authorities say a bomb brought down a passenger plane from the Red Sea resort of Sharm el-Sheikh to St. Petersburg, killing all 224 on board. The Islamic State group has claimed responsibility.
Copyright AP - Associated Press